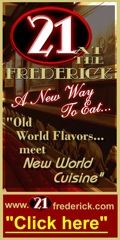 Occupy Huntington Demonstrators Range from 20somethings to Retired CEO
Coker, a 20something Huntingtonian , said, "I stand up more for people before profits. Corporate gree is the root of everybody's reason for being here."
One of 75-100 demonstrators scattered along the JP Morgan Chase Bank north side of the 1000 block of Fifth Avenue, group members mainly made and displayed signs. Others beat bongo drums, some conversed, and occasionally a member would become an unofficial cheerleader.
C. Richard Cobb, founder of the Adopt a Block program and neighborhood advocate, took his place near the front of the line displaying his sign that contained a lengthy message.
Cobb explained that the movement originates from "listening to the national news and seeing what's going on in the Occupy Wall Street demonstration [in NYC].  Having retired in 1991 after 20 some years as CEO of various large entertainment venues, Cobb's proudly pronounced, ""We as citizens feel we have a right to be here and to present our unhappiness and make people aware that the American people need to pay attention to their government and participate. Everyone is here because they love our country and want it to be a better place to live in the future."
In the protest filled 70s, Cobb  worked in management at the Charleston, WV Civic Center. From Charleston, WV, he moved to take over as CEO  at the Spectrum in Philadelphia, Pa., followed by the Indianapolis Convention and Exposition Center, and eventually the Huntington WV arena before taking his last CEO gig at the Gatlinburg, TN Convention Center.
Known locally for his "litter getter" campaigns, Cobb  agreed that despite a list of official "demands," the Huntington group at this time places no demand higher than another, explaining that no one told any of the demonstrators what to write.
"We have people here who are socialists, who are Democrats, Republicans, Jewish, Christians, you name it all walks of life just like the American public is.  A little bit of everybody and everyone has an opinion and a right to express it. That's what we are doing, occupy and be heard."
Asked about the confrontations with New York City police, Cobb said, " We are asking everyone obey the law, behave in a democratic manner an protest in a peaceable manner."
Coker added, "My understanding is law enforcement supported the protest as long as its within the limits of the law."
Comments powered by

Disqus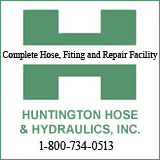 St. Joseph Catholic School
Pre-K through 7th Grade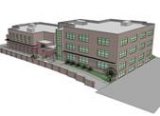 Enrolling Now for 2012-2013!
Call 304-522-2644 for further information