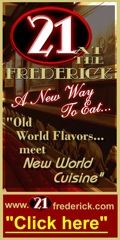 Tri State Cheerleading Competition
hosted its 12th Annual Cheer Competition.
The leagues are divided into two divisions, small and large.  Small division teams have 9 members or less.  Large division teams have 10 members or more. 
Wayne County teams took top honors once more as Vinson E team won the small divison Grand Championship Award and Ceredo-Kenova D team won the large division Grand Championship Award.  
The complete results:
A-Team Large Division                      
Technical       
1 South Point
2 Barboursville
Dance
1 South Point
2 Barboursville
A-Team Small Division                      
Technical       
1 Douglass Cammack
2 Wayne
3 Vinson
4 Beverly Hills
Dance
1 Douglass Cammack
2 Wayne
3 Vinson
B-Team Large Divison                       
Technical       
1 Fairland
2 Ceredo-Kenova
3 Vinson
4 Chesapeake
Dance
1 Fairland
2 Vinson
3 Wayne
4 Chesapeake                                    
B-Team Small Divison                       
Technical
1 Douglass Cammack
2 Tolsia
Dance
1 Douglass Cammack
2 Tolsia
C-Team Small Divison                      
Technical                   
1 Fairland
2 Vinson
3 Douglass Cammack
4 Beverly Hills
4 Chesapeake
Dance
1 Vinson
2 Douglass Cammack
3 Tolsia
4 Fairland
C-Team Large Divison                      
Technical       
1 Ceredo-Kenova
2  Buffalo
3 Barboursville
4 Wayne
Dance
1 Buffalo
2  Barboursville
3 South Point
4 Wayne
D-Team Small Divison
Technical       
1 Beverly Hills
2 Chesapeake
3 Tolsia
4 Lawrence County
Dance
1 Beverly Hills
2 Chesapeake
3 Tolsia           
D-Team Large Divison                      
Technical
1 Ceredo-Kenova
2 Buffalo
3 Fairland
4 South Point
Dance
1 Ceredo-Kenova
2 Fairland
3 Buffalo
4 Douglass Cammack           
E-Team Small Divison                       
Technical
1 Vinson
2 Chesapeake
3 Milton
4 Beverly Hills
Dance            
1 Vinson
2 Chesapeake
3 Ona
4 Tolsia
E-Team Large Divison                       
Technical
1 Ceredo-Kenova
2 Douglass Cammack
3 Fairland
4 Buffalo
Dance
1 Ceredo-Kenova
2 Barboursville
3 Buffalo
4 Fairland       


TEAM ROSTERS
A DIVISION
Barboursville: Brooke DeHart, Taylor Enochs, Paige DeHart, Brook Marcum, Gina McCrary, McKenzie Hogsett, Kyla Anderson, Sarah Eaves, Katlin Heaberlin, Cheyenne Presley, Mariah Henderson
Beverly Hills: Erika Burd, Essence Jackson, Kaitlyn Croupe, Lauryn Croupe
Douglass Cammack: Lyndsey Bowen, De'Asia Tubbs, Shariya Moss, Jocelyn Holbrook, Jaleeia Hill, Alexis Vargas-Monroe, De'Auja Martin, Brianna Britton
South Point: Katie Gibson, Abby Garish, Audrey Rutherford,  Ashley McCloud, Adara Deeds, Morgan Arthur, Kiersten Howard, Haley Eden, Hannah Wade, Brooke Allen, Lexy Fry, Destini Wiseman, Christy Cook, Makayla Short, Anna Jordan
Vinson: Kayley Davis, Kayla Sifford, Jenna Burton, Elizabeth Eaves, Courtney Taylor, Madelyn Holbrook
Wayne: Hayley Bailey, Amber Bowen, Rebekah Cox, Bethany Fletcher, Allison Gilkerson, Joy Grigsby, Toni Tripplett
B  DIVISION
Ceredo-Kenova: Brooke Smith, Britney Stephens, Alexa Ball, Kayla Burks, Sammy Burgess, Destiny Schultz, Bryn Osburn, Caitlin Null, Savannah Newman, Jaylne Gilkerson, Drew Deerfield, Savannah Hansen, Isabel Vance
Chesapeake: Raegan Bevans, Makayla Clark, Emma Fulton, Taylor Hicks, Hannah King, Haley Miller, Tessa Smith, Haley Stapleton, Kandace Townsend, Tiara VanGundy, Desiree Webb
Douglass Cammack: Alayah Johnson, Calisha Miller, Gloria Wells, Arianna Spaulding, Haley Johnson, Jala Kimbro, Kaitrece Tapscott, Taliah Mitchell, Kiahnna Turner
Fairland: Erin Hayden, Hailie Williams, Katie Trevathan, Jenna Eubank, Chelsea Graham, Natalie Wireman, Nikita Legrand, Madison McNeely, Abbi Stitt, Tatum Dunn, Haleigh Fuller, Courtney Livingston, Maddie Nibert
South Point: Breanna Graves, Catie Collins, Madison Napier, Loren Nicely, Hannah Bowels, Mackenzie Anson,  Ariona Strange, Abigail Ross, Brooklyn Dillard, Brianna Stevens, Brittany Kelly
Tolsia: Halli Caudill, Lexie Workman, Emily Kirk, Kacie Stacy, Jessica Nelson, Maggie Ellison, Madison Ramey
Vinson: Grace Allen, Griffyn Ellison, Hannah Frazier, Laura Eaves, Madison Hayton, Hannah Liu, Jenna Lemley, Mekanna Hunter, Riley Shirkey, Kendra Smith, Kayla Stephens, Laura Wright, Emily Dove, Lauren Sargent
Wayne: Sydnie Adkins, Megan Bowens, Hayleigh Burton, Keleigh Chafin,  Ashton Ferguson, Clara Jones, Kemberleigh Loving, Olivia Maynard, Jasmine Midkiff, Brailey Queen, Hanna Smith, Britnee Wilson
C DIVISION
Barboursville:  Mattison Null, Rachael Swanson, Bailey Graves, Kenlei Jeffers, Macy Music, Shaylee Brown, Hanna Burgess, Cora Hale, Bailee Thompson, Morgan Christian, Elena Ramirez, Rachael Caudill, Baylee Smith, Lauren Hardiman, Cheyanne Morris, Alexis Ramey, Samantha Olmos, Jordan McCoy
Beverly Hills: Katie Wooten, Ana Bradshaw, Makenzie Chapman, Grace Spears, Brooke Ferguson, Deanna Beals, Kiersten Hammonds, Shyne Hall
Boyd County: Alexis Gillum, Nataly Barker, Madison Bolt, Zoe Leunissen, McKenzie Shallis, Madison Thompson, Jordan Holbrook, Skylar Craft, Katlyn Brewer
Buffalo: Brooklyn Adkins, Elizabeth Ball, Issabella Ball, Braley Bevins, Emily Blake, Cambria Bowen, Alex Darby, Erica Harper, Jordann Hatten, Kayla Hay, Brettina Jeffers, Kaylin Leek, Kassidy Mathis, Payton McFeeley, Sidney Paynter, Alyssa Reed, Natalie Stapleton, Bailey Swanson, Kaylee Watts, Sophie Wellman
Ceredo-Kenova: Brooklyn Christian, Abby Browning, Brooklyn Haffer, Miranda Gue, Alyson Gue, Jaden Koren, Maddie Nicholson, Ashley Tackett, Felicity Kelley, Chyler Watts, Kailie Bellomy
Chesapeake: Serenity  Scott, Hailie Moore, Alexis Shockley, Karlie Salmons, Bridget Stevens, Destiny Clark, Shaelynn Parsons, Katrina Spillman
Douglass Cammack: Sarahi Longfellow, Brianna Lett, Emma Cornwell, Nakia Hairston, Ravenyn Page, Taijeanna Motley, Alexiya Cooper, Makenzie Grier
Fairland: Holli Leep, Makala Legrand, Hailey Eldridge, Andrea Dreher, Jenna Kincaid, Katie Morgan, Jasmine Barrick, Bailey Roland, Tori Gallaway
Lawrence County: Harmannie Lemaster, Ashley Bell, Laikyn Copley, Cynthia Shapaka, Haley Roberts, Faith Totten, Polly Fannin, Alexis Maynard, Bethany Tackett
Ona: Riley Sutphin, Precious Glancy-Story, Tiffani Vickers, Krysten Oehlers, Christa Glancy-Story, Madison Riggo, Cheyenne Hamlin
South Point: Diamond Crawly, Jordan McFann, Aysiah Sharp, Sydney Markel, Rachel Patrick, Lauren Fugitt, Jenna Clary, Camren Liseth, Angela Elkins, Kawehi Baldwin, Hailey Browning, Arielle Lovejoy, Erin Dillard, Cheyanne Akers, Graycie McClary, Delaney Dickess, Brianna Sexton, Olivia Sites, Alexa Sites
Tolsia: Kristen Dean, Lyndsie Wilson, Taylor Ball, Kassidi Cavins, Karleigh Rowe, Mattie Holland
Vinson: Emma Campbell, Madison Wilburn, Chloe McCloud, Kylee McCloud, Katie Beth Caudill, Bailey Tollison, Jadyn Dillon, Addison Delpapa
Wayne: Makayla Hood, Abigail Irwin, Abigail Marcum, Erica Mullett, Ashleigh Pierce, Katlyn Price, Savannah Rice, Kenda Saunders, Kaitlyn Scott, Breanna Thibodaux, Alley Webster, Cassie Wilson                       
D DIVISION
Barboursville: Halea Workman, Savannah Smith, Brooklyn Nelson, Marissa Owens, Kenzie Nottingham, Kyra Ellis, Beonca Bailey, Bella Marcum, Amayah Kelly, Madi Wilson, Isabella Hedrick, Alyssa Olmos, Kaylee Jack, Jaelyn Lowe, Jaela Wallace, Anna Long, Cloey Smith, Emily Akers, Senturi VanHoose, Haley Smith
Beverly Hills: Ce'Asia Walls, Maleia Johnson, Corrina Hadden, Nakiyah Lucas, Aaliyah Scott, Kaylee Stewart, Kabriah Adkins
Buffalo: Kaylen Asbury, Miah Ashworth, Tanna Damron, Madison Davis, Kendra Fischer, Shae Fischer, Lilly Gissel, Zoe Lewis, Abigale Mays, Kierston Register, Hannah Roberts, Abigail Ross, Emma Sowder, Audrey Spry, Rylee Spry, Shaelyn Trent, Makenna Zimmerman
Ceredo-Kenova: Kelcie Cotton, Kaylee Wilson, Alyssa Rowe, Morgan Tomblin, Jocelyn Damron, Addison Butcher, Katelyn Hurley, Riley Nelson, Madison Noble, Kennedy Stanley, Macy Hale, Victoria McMillian, Alexis Flowers, Alexandria Saunders, Olivia Rowe, Abby Moore, Erica Smith, Madison Elmore, Brooklyn Auxier, Mariah Wallace, Cassity Patrick, Lauren Childers, Erin Noble, Danae Schultz, Kaylee Perry, Taylor Adkins, Brianna Edwards
Chesapeake: Alexus Stapleton, Abby Rose, Emma Blake, Mackenzie Issacs, Lexi Whitehair, Destiny Kirk
Douglass Cammack: Kairya Hughes, Destiny Jones, TaNiya Patterson, Aniyah Johnson, Essence Newman, Amirikah Johnson, Cortana Johnson, Aaliyah Sheffield, Tyawna Scott, Amaia Davis, Daijahnae Anderson, Alzeriyah Jackson
Fairland: Maddie Goodpaster, Holly Scheibelhood, Mallie Williams, Madison Petry, Madison Wright, Heather Trent, Kaitlyn Fleming, Bianca Rice, Natalie Ward, Emily Bowen, Cheyenne Henry, Kaitlyn Brumfield, Rileigh Adkins, Elizabeth Barker, Abbe Kiritsy, Bayley White, Lexi Detamore, Lexi Steele
Lawrence County: Kara Parks, Kasey-Jo Umbel, Callie Robertson, Shelbie Hughes, Courtney Tarring, Tiffany Chaney, Holly Plummer
Milton: Carlie Coleman, Raelyn Stevens, Jera Beckett, Mikayla Bentley, Rebecca Turner, Shaylee Lunsford, Jessica Adams, Sydney Crouse, Alexandrea Gibson
Ona: Khloe Hall, Samantha Johnson, Kyley Bledsoe, Maggie McPhail, Bailey Watts, Lexy Hensley, Madyson Knipp, Danielle Reber, Lyndsey Keaton, Rebecca Goins
South Point: Makensie Wiseman, Emilee Fisher, Nicole Collier, Elaysia Wilburn, Morgan Nelson, Audrey Robinette, Megan Fetty, Madison Thompson, Alaina Cantrell, Olivia Perkins, Nadia Jones, Georgia Sowards, Arianna McDougal, Makayla Collins, Alyssa Combs, Mackenzie Damron, Janelle Anson, Sierra Hackworth
Tolsia: Jessyka Muncy, Brynn Thompson, Lynndsey Cassell, Sara Doss, Julie Ison, Mika McCormick
Vinson: Audrey Holbrook, Ashton Black, Abigaile Prince,  Alexia Primm , Jayla Arthur, Jade Stewart, Sarah Williamson, Aliyah Cardwell, Olivia Roberts, Kynslee Keesee, Hannah Karikas, Olivia Cende, Emily Stewart
Wayne: Madison Anderson, Alantis Castle, Katheryn Dean, Olivia Kiley, Breanna Kistner, Allison Maynard, Addyson Meadows, Amber Napier, Ruby Phillips, Kelsy Queen, Reagan Queen, Haley Wallace
E DIVISION
Barboursville: Mikayla Baker, Courtney Creameans, Naudia Cremeans, Kalee Finley, Savannah Hedrick, Hayden Hicks, Bailey Lewis, Cheyanne May, Emilee McCoy, Jenny Morrison, Christina Roberts, Emma Stratton,  Brea Salvatore, Mya Shull, Maggie Tatum, Kylie Wright
Beverly Hills: Serenity Chapman, Brookelynn Adkins, Nikki Bryan, Shawna Turner, Abagail Gibson, Riley Blake, Kaylana Slater, Desiree Adkins
Buffalo: Scout Ashworth, Cassidy Ball, Tapanga Beatty, Sydnie Benson,  Haley Hill, Haylie McCloud, Savannah Mullins, Becca Pinson,  Justin Rape, Jaycie Walters, Kelsey Whittington, Mikayla Wilson
Ceredo-Kenova: Jadyn Adkins, Mallory Arthur, Emmalee Blankenship, Ryen Fraley, Arianna French, Lauren Hutchison, Jaden McFeely, Brooklyn Osburn, Bella Patrick, Annessa Robson, Allie Simmons, Alexzya Willis
Chesapeake: Sadie Perkins, Taylor Harless, Hailie Bragg, Savannah Richendollar, Emma Miller, Jasmine Imes, Matti Adkins , Ryleigh Lockhart (not competing)
Douglass Cammack: Catrina Green, Tykeia Nellons, Airel Louis, Ramiyah Page, Avianna Redding, Moriah Brigham, Imani Hickman, Kylina Stewart, Sariya Corrigan, Breia Hill, Malayshia Wiggins, Malaya Wiggins, Kyanha Kelley, Nevaeh Cooper
Fairland: Madeline Petry, Alli Michael, Brooklyn Brumfield, Lexi Reese, Haylee Dehart, Katelyn Cloninger, Mackenzie Tracey, Morgan Lockhart, Rylee Garrido, Katie Pruitt, Ashleigh Sites, Mackenzie Scaggs, Brooklyn Roland, Brooke Spurlock, Baylee Cornell, Olivia Lunsford
Lawrence County: Brynlee Adams, Kensley Feltner, Ella Fitzpatrick, Ashley Frazier, Paige Holley, Emma Isaac, Natalee Lyons, Rachel Moon, Alyssa Moore, Skylar Moore, Abigail Nelson, Emilea Preece, Emily Tarring, Alexandra Waller, Savannah Wright
Lincoln County: Kiersten Adkins, Kellen Ramey, Isabella Sammons, Zoey Salmons, Bethany Lovejoy
Milton: Breann Clagg, Josey Bryan, Alli Ashworth, Alyson Messinger, Haley Vaughn, Tia Lunsford, Kallan Kinzel
Ona: Faith Howell,  Apphia Welker, Madison Meadows, Kiara Long, Taylor Harris
South Point: Kylie Thompson,  Rannashia Fox, Ameeya Johnson, Amy Wise, Alyria Turner, Shea McCloud, Lelani Williamson, Kimora Howard, Emma Holley, Makenzie McMahon, Ellie Gill, Mikayla Bolden,  Makenzie Queen, Destiny Spradling, Myranda Strange,  Abby Payne
Tolsia: Savanna Staley, Alyssa Ransbottom, Baylie Rose, Meagan Bailey, Hannah Sturgill
Vinson: Ashlee Conley, Holley Riggs, Allie Hinchman, Courtney Adkins, Cate Hinchman, McKneiah Anderson, Zoey Fox, Rhiannon Dillon, Annie Rutherford, Rebecca Campbell Dixon
Wayne: Lilly Adkins, Katherine Brunty, Isabella Karnes, Zoe Mitts, Sarah Russell, Brianna Smith, Kiana Vannatter, Kaylee Walters, Cheyenne Williams
Comments powered by

Disqus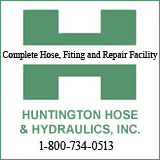 St. Joseph Catholic School
Pre-K through 7th Grade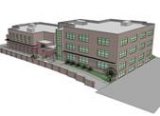 Enrolling Now for 2012-2013!
Call 304-522-2644 for further information