JLA will premiere at 6 p.m. in 2D and 3D on Thursday evening; Wonder runs at 7 p.m.
The Flashback series has "Back to the Future 2" on Wednesday, Nov. 15 with "Harry Potter and the Sorcerer's Stone" running Sunday Nov. 19 and Wednesday, Nov. 23 @ 3:30 & 8:00 p.m. 
Advance tickets are on sale for Justice League as well as other films this weekend. Tickets are also available in advance for Star Wars Last Jedi which debuts on Dec. 14 with 7:00-10:15 for 2D and 7:00-10:15 for 3D. 
 Star Wars Last Jedi 2D and 3D have advance tickets beginning Dec. 15 at 12:00-3:15-6:30-9:45; 3D at 11:30 a.m.-2:45-6:00-9:15. 
NEW THIS WEEK
JUSTICE LEAGUE  
Fueled by his restored faith in humanity and inspired by Superman's selfless act, Bruce Wayne enlists the help of his newfound ally, Diana Prince, to face an even greater enemy. Together, Batman and Wonder Woman work quickly to find and recruit a team of metahumans to stand against this newly awakened threat. But despite the formation of this unprecedented league of heroes Batman, Wonder Woman, Aquaman, Cyborg and The Flash - it may already be too late to save the planet from an assault of catastrophic proportions.
STAR
In Sony Pictures Animation's The Star, a small but brave donkey named Bo yearns for a life beyond his daily grind at the village mill. One day he finds the courage to break free, and finally goes on the adventure of his dreams. On his journey, he teams up with Ruth, a loveable sheep who has lost her flock and Dave, a dove with lofty aspirations. Along with three wisecracking camels and some eccentric stable animals, Bo and his new friends follow the Star and become accidental heroes in the greatest story ever told - the first Christmas.
WONDER
Based on the New York Times bestseller, WONDER tells the inspiring and heartwarming story of August Pullman. Born with facial differences that, up until now, have prevented him from going to a mainstream school, Auggie becomes the most unlikely of heroes when he enters the local fifth grade. As his family, his new classmates, and the larger community all struggle to find their compassion and acceptance, Auggie's extraordinary journey will unite them all and prove you can't blend in when you were born to stand out.
DADDY'S HOME 2: Dusty (Mark Wahlberg) and Brad (Will Ferrell) have joined forces to provide their kids with the perfect Christmas. Their newfound partnership is put to the test when Dusty's old-school, macho Dad (Mel Gibson) and Brad's ultra-affectionate and emotional Dad (John Lithgow) arrive just in time to throw the holiday into complete chaos.
MURDER ON THE ORIENT EXPRESS: What starts out as a lavish train ride through Europe quickly unfolds into one of the most stylish, suspenseful and thrilling mysteries ever told. From the novel by best-selling author Agatha Christie, "Murder on the Orient Express" tells the tale of thirteen strangers stranded on a train, where everyone's a suspect. One man must race against time to solve the puzzle before the murderer strikes again.
FLASHBACK SERIES  WED  3:30-7:00 PM

The popular sequel to the sci-fi comedy blockbuster. Time-traveling teenager Marty McFly (Michael J. Fox) and Doc Brown (Christopher Lloyd) must go back again to November 12, 1955 ("temporal junction point of the entire space-time continuum"), this time to prevent an alternate universe in which a wealthy Biff (Thomas F. Wilson) corrupts the town of Hill Valley. ("Please, Marty. No one should know too much about their destiny.") Rated PG
 FLASHBACK SERIES SUNDAY NOV 19 & 22 @ 3:30 & 8:00 P.M.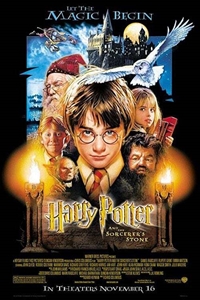 Relive the magic (or experience the thrill for the first time) of seeing Harry Potter's first adventure on the big screen. Harry is a new student at Hogwart's School of Witchcraft & Wizardry, where he must face the dreaded "He Who Must Not Be Named." Daniel Radcliffe stars as the 11-year-old wizard destined for greatness, and Rupert Grint and Emma Watson play his best friends Ron and Hermione. ("She needs to sort out her priorities!") Rated PG
PULLMAN SQUARE 16 
- Huntington, WV
STARTS FRIDAY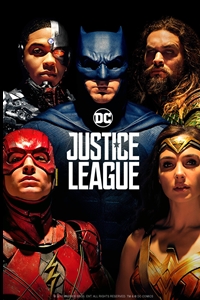 Trailer ▶
Justice League
(PG-13)
Action/Adventure
1 hr. 59 min.
CAST
Ben Affleck, Amy Adams, Henry Cavill, Jason Momoa
DIRECTOR
Zack Snyder
More Information ►
11:30AM
12:00PM
1:00PM
2:30PM
3:00PM
4:00PM
5:30PM
6:00PM
7:00PM
8:15PM
8:45PM
9:45PM
12:30PM
3:30PM
6:30PM
9:15PM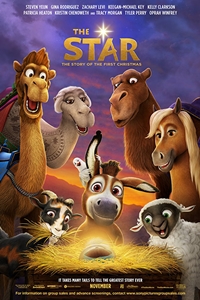 Trailer ▶
The Star
(PG)
Animation
1 hr. 25 min.
CAST
Steven Yeun, Kelly Clarkson, Aidy Bryant, Keegan-Michael Key
DIRECTOR
Timothy Reckart
More Information ►
11:50AM
2:10PM
4:30PM
6:45PM
9:00PM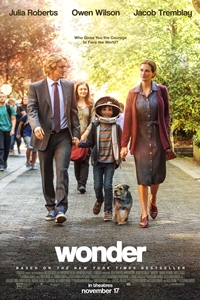 Trailer ▶
Wonder
(PG)
Drama
1 hr. 43 min.
CAST
Julia Roberts, Jacob Tremblay, Owen Wilson
DIRECTOR
Stephen Chbosky
More Information ►
12:50PM
3:50PM
6:50PM
9:30PM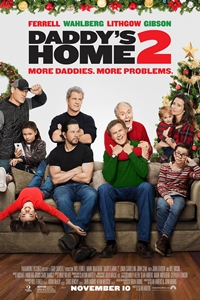 (PG-13)
Comedy
1 hr. 38 min.
CAST
Will Ferrell, Mark Wahlberg, John Cena, Mel Gibson
DIRECTOR
Sean Anders
More Information ►
11:55AM
12:20PM
2:20PM
3:20PM
4:45PM
6:20PM
7:10PM
8:50PM
9:35PM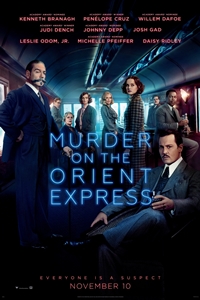 Trailer ▶
Murder on the Orient Express
(PG-13)
Drama
1 hr. 49 min.
CAST
Kenneth Branagh, Willem Dafoe, Penélope Cruz, Judi Dench
DIRECTOR
Kenneth Branagh
More Information ►
12:20PM
3:20PM
6:20PM
9:20PM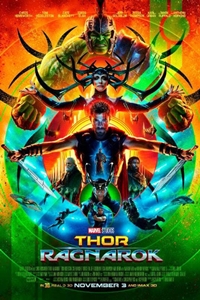 Trailer ▶
Thor: Ragnarok
(PG-13)
Action/Adventure
2 hr. 10 min.
CAST
Chris Hemsworth, Tom Hiddleston, Cate Blanchett, Idris Elba
DIRECTOR
Taika Waititi
More Information ►
12:40PM
3:40PM
6:40PM
9:40PM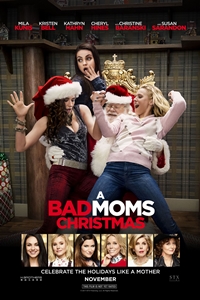 Trailer ▶
A Bad Moms Christmas
(R)
Comedy
1 hr. 41 min.
CAST
Mila Kunis, Kristen Bell, Kathryn Hahn, Cheryl Hines
DIRECTOR
Jon Lucas, Scott Moore
More Information ►
11:50AM
2:20PM
4:50PM
7:20PM
9:50PM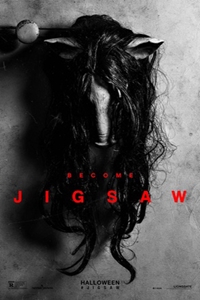 Trailer ▶
Jigsaw
(R)
Horror
1 hr. 31 min.
CAST
Laura Vandervoort, Tobin Bell
DIRECTOR
Michael Spierig, Peter Spierig
More Information ►
1:15PM
3:45PM
7:25PM
9:55PM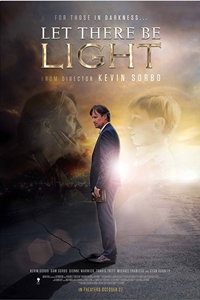 Trailer ▶
Let There Be Light
(PG-13)
Drama
1 hr. 40 min.
CAST
Kevin Sorbo, Sam Sorbo, Daniel Roebuck, Donielle Artese
DIRECTOR
Kevin Sorbo
More Information ►
12:35PM
3:05PM
6:15PM
8:55PM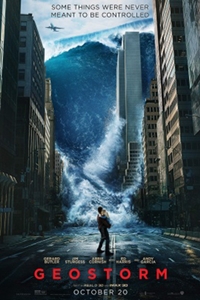 Trailer ▶
Geostorm
(PG-13)
Action/Adventure
1 hr. 49 min.
CAST
Gerard Butler, Katheryn Winnick, Jim Sturgess, Abbie Cornish
DIRECTOR
Dean Devlin
More Information ►
12:55PM
3:35PM
6:05PM
9:05PM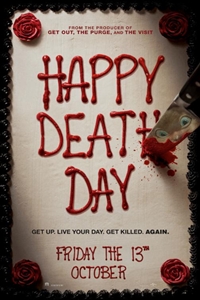 Trailer ▶
Happy Death Day
(PG-13)
Horror
1 hr. 36 min.
CAST
Jessica Rothe, Israel Broussard, Ruby Modine, Rachel Varela
DIRECTOR
Christopher Landon
More Information ►
11:45AM
2:25PM
4:55PM
7:15PM
9:40PM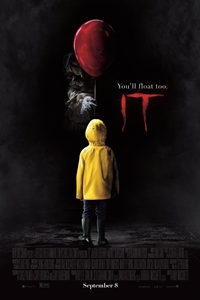 Trailer ▶
It
(R)
Horror
2 hr. 15 min.
CAST
Bill Skarsgård, Jaeden Lieberher, Jeremy Ray Taylor, Sophia Lillis
DIRECTOR
Andrés Muschietti
More Information ►
12:15PM
3:25PM
6:25PM
9:25PM