Snake handling "Them that Follow" ends Thursday; Hobbs & Shaw Again Win Checkered Flag; Scary Stories Shivers to #2'
Guaranteeing set pieces of fast wheels despite the counter agent and world ending virus scenario, the duo start in the city repelling down a skyscraper before the "can they do that" mountain dirt road tow truck snagging a "vehicle." (saves a spoiler).
Solid performances and well choreographed hand to hand stunts guarantee a new adventure. Stay for the credits... all of them!
Guillermo del Toro (Shape of Water) penned the screenplay and was one of the producers of "Scary Stories to Tell in the Dark," which out-chilled projections to finish a strong #2.  "Lion King" and "Dora and the Lost City of Gold" came in third and fourth, followed by Once Upon a Time in Hollywood.
Not faring well in the heavy slate of new films seeking viewers were "Art of Dancing in the Rain" and "The Kitchen."
ENDS THURSDAY ...  Catch the snake handling Sundance praised "Them That Follow," which was shot in Ohio, which has an exclusive engagement at Pullman. Get the word out. It's not well known so the best marketing is word of mouth. 
"Angry Birds II" sweeps in mid-week for a jump on family audiences. "Good Boys," "Blinded by the Light" and "47 Meter Down Uncaged" will open Friday.
ANGRY BIRD II TIMES PULLMAN SQUARE, SOUTHRIDGE, GALLERIA, HIGHLANDS
ANGRY BDS 2 (PG)
Wed  Thu:  12:50  6:50
ANGRY BIRDS 2 3D (PG)
Wed  Thu:  3:50  9:20
Nicholas Showcase
ANGRY BDS 2 (PG)
Wed  Thu:  3:50  6:50  9:20
McDowell 3
ANGRY BIRDS 2 (PG)
Wed  Thu:  4:15  7:00
FLASHBACK CINEMA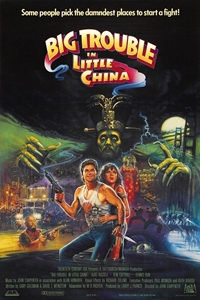 WEDNESDAY 3:30/7:00 
NEXT FLASHBACK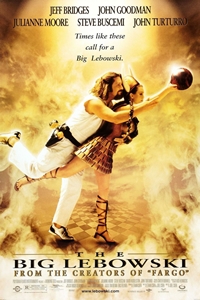 AUG 18 AND 21
Reminder: The early Angry Birds opening will shake up cinema schedules, catch you're "put off" choice now.
ANGRY BIRDS
The flightless angry birds and the scheming green piggies take their beef to the next level in The Angry Birds Movie 2! When a new threat emerges that puts both Bird and Pig Island in danger, Red (Jason Sudeikis), Chuck (Josh Gad), Bomb (Danny McBride), and Mighty Eagle (Peter Dinklage) recruit Chuck's sister Silver (Rachel Bloom) and team up with pigs Leonard (Bill Hader), his assistant Courtney (Awkwafina), and techpig Garry (Sterling K. Brown) to forge an unsteady truce and form an unlikely superteam to save their homes.
BLINDED BY THE LIGHT
"Blinded by the Light" is a joyful story of courage, love, hope, family and the unique ability of music to lift the human spirit. The film tells the story of Javed (Viveik Kalra) a British teen of Pakistani descent, growing up in the town of Luton, England, in 1987. Amidst the racial and economic turmoil of the times, he writes poetry as a means to escape the intolerance of his hometown and the inflexibility of his traditional father. But when a classmate introduces him to the music of The Boss, Javed sees parallels to his working-class life in Springsteen's powerful lyrics. As Javed discovers a cathartic outlet for his own pent-up dreams, he also begins to find the courage to express himself in his own unique voice.
GOOD BOYS
Just how bad can one day get? The creative minds behind Superbad, Pineapple Express and Sausage Party take on sixth grade hard in the outrageous comedy, Good Boys. 
After being invited to his first kissing party, 12-year-old Max is panicking because he doesn't know how to kiss. Eager for some pointers, Max and his best friends Thor and Lucas decide to use Max's dad's drone - which Max is forbidden to touch - to spy (they think) on a teenage couple making out next door.
But when things go ridiculously wrong, the drone is destroyed. Desperate to replace it before Max's dad gets home, the boys skip school and set off on an odyssey of epically bad decisions involving some accidentally stolen drugs, frat-house paintball, and running from both the cops and terrifying teenage girls.
47 METERS DOWN UNCAGED
47 Meters Down: Uncaged follows the diving adventure of four teenage girls (Corinne Foxx, Sistine Stallone, Sophie Nélisse, and Brianne Tju) exploring a submerged Mayan City. Once inside, their rush of excitement turns into a jolt of terror as they discover the sunken ruins are a hunting ground for deadly Great White Sharks. With their air supply steadily dwindling, the friends must navigate the underwater labyrinth of claustrophobic caves and eerie tunnels in search of a way out of their watery hel
We'll have more on what's coming in Aug/Sept later in the week.
 AUGUST 23
OVERCOMER:  Life changes overnight for coach John Harrison when his high school basketball team and state championship dreams are crushed under the weight of unexpected news. When the largest manufacturing plant shuts down and hundreds of families leave their town, John questions how he and his family will face an uncertain future. After reluctantly agreeing to coach cross-country, John and his wife, Amy, meet an aspiring athlete who's pushing her limits on a journey toward discovery. Inspired by the words and prayers of a new-found friend, John becomes the least likely coach helping the least likely runner attempt the impossible in the biggest race of the year.
Comments powered by

Disqus