"M3gan" now at Pullman Square; "Way of Water" Dominates
The weekend Flashback is "Elvis That's the Way it Is" on Sunday and Wednesday. 
Stephen Spielberg's partly autobiographical "Fableman's" will screen in some cinemas, too. 
Avatar: The Way of Water will continue as the top draw, 
BABYLON
From Damien Chazelle, BABYLON is an original epic set in 1920s Los Angeles.  A tale of outsized ambition and outrageous excess, it traces the rise and fall of multiple characters during an era of unbridled decadence and depravity in early Hollywood. Reviewers have split over this wild and pungent cinematic bacchanal, reviewers have split from sheepishly admitting enjoyment ( Justin Chang, LA Times) to  shaming it as a strenuous ode to the dream factory and its victims and exploiters" (Michael  Phillips, Chicago Tribune) . It's seen by one as a child of "Great Gatsby" and "Wolf of Wall Street"  growing up high on cocaine. 
I WANT TO DANCE WITH SOMEBODY 
 I Wanna Dance with Somebody  shines its stars on the late musical icon, Whitney Houston. Naomi Ackie stars as Whitney Houston in the musical biopic, which is based on the epic life and music of the iconic singer. Directed by Kasi Lemmons and written by Academy Award Nominee Anthony McCarten, the film will take audiences on an emotional, energetic journey through Houston's career and music.
 M3GAN .... A toy company who uses artificial intelligence to develop M3GAN. After unexpectedly gaining custody of her orphaned niece, Gemma enlists the help of the M3GAN prototype - a decision that has unimaginable consequences.
FABLEMENS
 A deeply personal portrait of 20th Century American childhood, Steven Spielberg's The Fabelmans is a coming-of-age story about a young man's discovery of a shattering family secret and an exploration of the power of movies to help us see the truth about each other and ourselves. Winner of the People's Choice Award at the Toronto Film Festival, plenty of misunderstood artists have coming of age awakenings, here, its an "auter" of filmmaking learning his chosen craft and growing up in a troubled home. 
PUSS N BOOTS LAST WISH
 Puss in Boots discovers that his passion for peril and disregard for safety have taken their toll. Puss has burned through eight of his nine lives, though he lost count along the way. Getting those lives back will send Puss in Boots on his grandest quest yet.
 SCHEDULE*
MARQUEE PULLMAN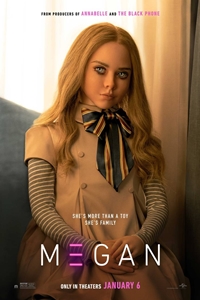 TRAILER ▶
M3GAN
PG-13
Horror, Suspense/Thriller
1 hr. 41 min.
CAST
Allison Williams, Jenna Davis, Amie Donald, Violet McGraw, Ronny Chieng, Brian Jordan Alvarez, Arlo Green, Jen Van Epps, Kira Josephson, Jack Cassidy
DIRECTOR
Gerard Johnstone
MORE INFORMATION ►
2D

OCAP; Strong Language; Suggestive References; Terror; Violence
6:15PM
2D

Strong Language; Suggestive References; Terror; Violence
12:40PM
1:10PM
3:40PM
4:10PM
6:40PM
7:10PM
9:40PM
BABYLON   
R
Drama
3 hr. 09 min.
CAST
Brad Pitt, Margot Robbie, Diego Calva, Jean Smart, Jovan Adepo, Li Jun Li, P.J. Byrne, Lucas Haas, Olivia Hamilton, Tobey Maguire
DIRECTOR
Damien Chazelle
MORE INFORMATION ►
2D

Bloody Images; Drug Use; Graphic Nudity; Pervasive language; Strong Sexual Content
12:15PM
4:15PM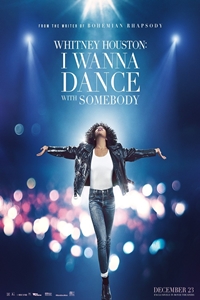 TRAILER ▶
WHITNEY HOUSTON: I WANNA DANCE WITH SOMEBODY
PG-13
Drama
2 hr. 26 min.
CAST
Naomi Ackie, Stanley Tucci, Ashton Sanders, Tamara Tunie, Nafessa Williams, Clarke Peters
DIRECTOR
Kasi Lemmons
MORE INFORMATION ►
2D

Drug Use; Smoking; Strong Language; Suggestive References.
Beginning Friday: 
12:00PM
3:10PM
9:30PM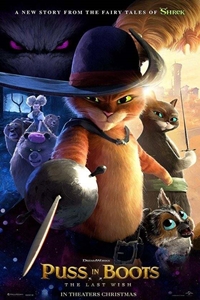 TRAILER ▶
PUSS IN BOOTS: THE LAST WISH
PG
Animation
1 hr. 40 min.
CAST
Antonio Banderas, Salma Hayek, Harvey Guillén, Florence Pugh, John Mulaney, Wagner Moura, Ray Winstone, Samson Kayo, Olivia Colman, Da'Vine Joy Randolph
DIRECTOR
Joel Crawford
MORE INFORMATION ►
2D

Action; Mild Language; Rude Humor; Some Rude Material; Some Scary Moments; Violence
12:20PM
12:50PM
3:20PM
3:50PM
6:20PM
6:50PM
8:50PM
9:20PM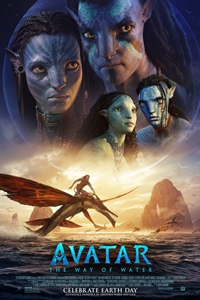 TRAILER ▶
AVATAR: THE WAY OF WATER
PG-13
Action/Adventure
3 hr. 12 min.
CAST
Zoe Saldana, Sigourney Weaver, Sam Worthington, Stephen Lang
DIRECTOR
James Cameron
MORE INFORMATION ►
2D

1st 14 Days - NO Passes; Action; Language; Violence
12:00PM
1:00PM
2:15PM
3:30PM
4:00PM
7:30PM
8:00PM
9:00PM
3D

1st 14 Days - NO Passes; Action; Language; Violence
12:30PM
4:30PM
8:30PM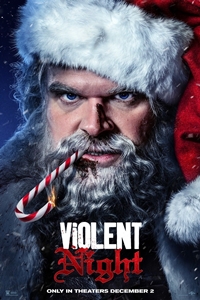 TRAILER ▶
VIOLENT NIGHT
R
Suspense/Thriller, Action/Adventure
1 hr. 52 min.
CAST
David Harbour, John Leguizamo, Cam Gigandet, Alex Hassell, Alexis Louder, Edi Patterson, Beverly D'Angelo
DIRECTOR
Tommy Wirkola
MORE INFORMATION ►
2D

Language; Sexual References; Strong Bloody Violence
1:10PM
4:10PM
7:10PM
9:50PM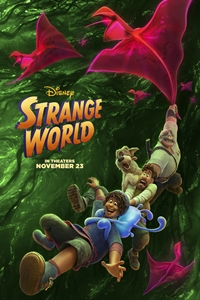 TRAILER ▶
STRANGE WORLD
PG
Animation
1 hr. 42 min.
CAST
Jake Gyllenhaal, Jaboukie Young-White, Gabrielle Union, Dennis Quaid, Lucy Liu
DIRECTOR
Don Hall
MORE INFORMATION ►
2D

Action; Peril; Some Thematic Material
12:00PM
3:00PM
6:00PM
9:00PM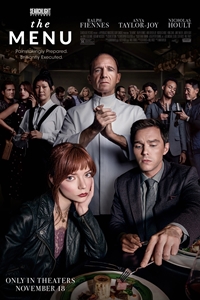 TRAILER ▶
THE MENU  
R
Comedy/Horror
1 hr. 47 min.
CAST
Anya Taylor-Joy, Ralph Fiennes, Nicholas Hoult, John Leguizamo, Janet McTeer
DIRECTOR
Mark Mylod
MORE INFORMATION ►
2D

Disturbing Content; Language; Sexual References; Strong Violence
1:10PM
4:10PM
7:10PM
9:45PM
DEVIL CONSPIRACY  JAN 13
A cabal of Satanists steal the shroud of Christ putting them in possession of Jesus' DNA. The clone will serve as the ultimate offering to the devil. Archangel Michael comes to earth and will stop at nothing to end the devil's conspiracy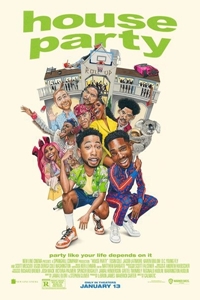 JAN 13
Aspiring club promoters and best buds need a huge windfall to make their problems go away. They decide to host the party of the year at an exclusive mansion, the site of their last cleaning job, which just happens to belong to none other than LeBron James.
JAN 13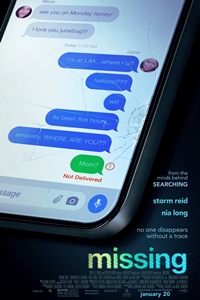 MISSING JAN 20
When her mother disappears while on vacation in Colombia with her new boyfriend, June's search for answers is hindered by international red tape... and when June unravels secrets about her mom, she discovers that she never really knew her at all.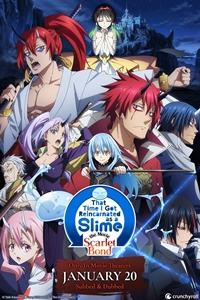 THE TIME I GOT REINCARNATED AS A SLIME  JAN 20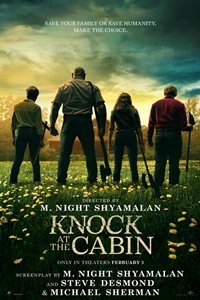 KNOCK AT THE CABIN    FEB 3
While vacationing at a remote cabin, a young girl and her parents are taken hostage by four armed strangers who demand that the family make an unthinkable choice to avert the apocalypse.