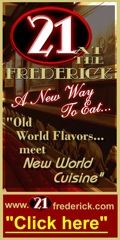 BOOK REVIEW: 'Fever Moon': Graphic Novel by Karen Marie Moning Offers Great Introduction to Fever World
The beautifully printed (in the U.S., unusual in an era of outsourced-to-China books) full-color book features MacKayla "Mac" Lane and Jericho Barrons -- two of the most dangerously attractive characters in their genre -- prowling the streets of Dublin in a Lamborghini and a Dodge Viper in search of demons, but particularly the most ancient and deadly Unseelie ever created, the Fear Dorcha. For eons, he's traveled worlds with the Unseelie king, leaving behind him a path of mutilation. Now, to the horror of Mac and Barrons, he's roaming Dublin, stealing parts of the faces of his victims. No one Mac loves is safe from the Fear Dorcha.
Based on Moning's Fever series, "Fever Moon" is a remarkable Mac and Barrons story, the result of a collaboration by New York Times bestselling author Karen Marie Moning, marvelously adapted into a full-color graphic novel by writer David Lawrence and illustrator Al Rio. The book is dedicated to Brazil-based Rio, who died shortly after finishing the artwork for "Fever Moon."


Dublin -- and I don't mean Dublin, Texas, home of the original Dr Pepper, or Dublin, Ohio, home of the Memorial golf championship -- is a war zone. The walls between humans and Fae in the Irish capital are down. A third of the world's population is dead and chaos reigns. Imprisoned over half a million years ago, the Unseelie are free and each one Mac meets is worse than the last. Human weapons don't stand a chance against them.
With a blood moon hanging low over the city, something dark and sinister begins to hunt the streets of Temple Bar, choosing its victims by targeting those closest to Mac. Armed only with the Spear of Destiny and accompanied by the always difficult Jericho Barrons, she must face her most terrifying enemy yet.
If you aren't familiar with the work of Moning, "Fever Moon" is a good introduction, as well as being a great stand-alone graphic novel. I'm predicting that readers interested in this genre will seek out her other books. I'm also predicting that this won't be her one and only graphic novel, if only she can find a talented artist like the late Art Rio.
About the Author -- and the team that created the book

Karen Marie Moning is the New York Times bestselling author of the Fever series, featuring MacKayla Lane, and the award-winning Highlander series. She has a bachelor's degree in society and law from Purdue University and is currently working on a new series set in the Fever world. Her website: www.karenmoning.com

Illustrator Al Rio, Brazil-based, world-renowned as a "good-girl artist" with a classic style, has drawn such popular series as X-Men, Spider-Man, Star Wars, DV8, and his own sexy supernatural project Exposure. "Fever Moon" was his last graphic novel before he died.

Also from Brazil, illustrator Cliff Richards has loved comic books since a young age and has worked for DC Comics, Dark Horse, and Marvel, among others. He also illustrated "Pride and Prejudice and Zombies" for Del Rey.

New York Times bestselling adaptor David Lawrence has written professionally since the '80s, most recently with Patricia Briggs on the graphic novels "Mercy Thompson: Homecoming", "Moon Called", and "Cry Wolf: An Alpha & Omega Novel". He lives in Pittsburgh, Pennsylvania.

Colorists Katrina Mae Hao and Rainier Beredo both live in the Philippines—Mae Hao in the City of San Fernando; Beredo in Batangas. Between them they have colored thousands of pages of graphic novels. Mae Hao also colored Kim Harrison's "Blood Work" for Del Rey.

Inkers: Al Rio, Julia Pinto, Joe Pimentel, and Dan Borgones. Pinto trained under Rio, while Pimentel and Borgones are considered top inkers in Brazil and the Philippines.

Letterer Zachary R. Matheny has lettered, colored, and designed hundreds of books for a variety of publishers—Del Rey's "Blood Work" and "Pride and Prejudice and Zombies" among them. Matheny lives in Los Angeles, California.
Note: For my 2011 review of Kim Harrison's "Blood Work", click: http://www.huntingtonnews.net/5958

Publisher's website: www.delreybooks.com
Comments powered by

Disqus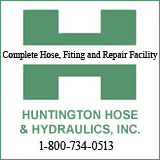 St. Joseph Catholic School
Pre-K through 7th Grade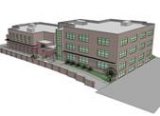 Enrolling Now for 2012-2013!
Call 304-522-2644 for further information