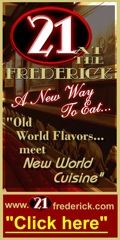 BOOK REVIEW: 'Cop to Corpse': Is Top Cop Peter Diamond Taking Too Many Risks in Hunt for Serial Killer?
It's not only bad for his middle-aged body, it's murder on his wardrobe, causing him to appear in costumes best suited to a those worn in period detective novels where long sideburns and turtlenecks prevail. Despite this -- or because of it -- Diamond has earned the respect of his team in Bath, including ex-journalist Ingeborg Smith, his reliable sidekick Keith Halliwell and the meticulous John Leaman.
In the eleventh Diamond novel, the "Guv" to his squad -- he's not into being called "Sir" --- is assigned to solve the sniper assassination of uniformed PC Harry Trasker, the third policeman in the Bath area to be shot and killed in less than three months. The sniper -- just about everybody thinks the murders are the work of one person -- is always a step ahead, leading Diamond to think the unthinkable, that the murders are committed by someone on the force. Diamond has arrived at the theory after he learns of connections between the three dead officers after talking to their widows. When Diamond suggests this theory, his squad is aghast, forming a blue line against investigating their own. Can Diamond manage to capture an elusive and increasingly dangerous killer while keeping his team from losing faith in him?
In "Cop to Corpse" we quickly learn that -- unlike their American counterparts -- not all British cops carry Glocks or Sig-Sauers or Berettas: Only those who've gone through extensive firearms training quality as "armed police," the equivalent of our SWAT squads. The cane that Diamond wields after the motorcycles sideswipes him in the woods isn't much of a defense against the Heckler & Koch G36 assault rifle used by the sniper. This is the same 5.56 X 45mm selective fire rifle used by the Avon and Somerset armed police -- and the police and armed forces of many countries.

Like the late, great Ed McBain in the 77th Precinct novels, Lovesey melds humor and danger in "Cop to Corpse", although -- with the exception of Diamond himself -- we don't get as much of a look at the private lives of his squad as McBain gave us in his novels. If you haven't learned about Peter Diamond's eccentricities and his uncanny ability to solve every puzzle, "Cop to Corpse" is a great introduction to a memorable cop and his talented crew.


About the Author


Peter Lovesey is the author of the Peter Diamond mysteries, well known for their use of surprise, strong characters and hard-to-crack puzzles. He was awarded the Cartier Diamond Dagger in 2000, the Grand Prix de Litterature Policiere, the Anthony, the Ellery Queen Readers' Award and is Grand Master of the Swedish Academy of Detection. He has been a full-time author since 1975, and was formerly in further education. Earlier series include the Sergeant Cribb mysteries seen on TV and the Bertie, Prince of Wales novels. The Diamond novels, set in Bath, England, where Peter lived for some years, feature a burly, warm-hearted, but no-nonsense police detective whose personal life becomes as engaging to the reader as the intricate mysteries he solves. His website: http://peterlovesey.com
Comments powered by

Disqus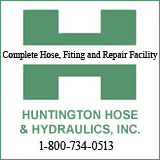 St. Joseph Catholic School
Pre-K through 7th Grade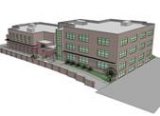 Enrolling Now for 2012-2013!
Call 304-522-2644 for further information