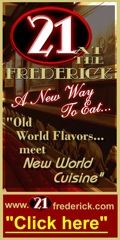 REALTORS: Controversial California Realtor Gary Thomas Installed as 2013 NAR President
As I reported on this site on Oct. 5, 2012, the problem with some members of the nation's largest trade association is that Thomas, 68, of Mission Viejo (Orange County) California, has filed for personal and corporate bankruptcy, with combined debts of $13.2 million and assets of $1.7 million. Stephanie Singer of the NAR told me Oct. 5 that Thomas would be installed as 2013 president at the conference and expo.
In 2012, Thomas was NAR president-elect, and he was NAR first vice president in 2011. Thomas has been in the business for more than 35 years, and is broker/owner of Evergreen Realty in Villa Park, Calif. He served as the 2009 NAR vice president and liaison to government affairs, and in 2004 Thomas was NAR regional vice president for Region XIII; he has served on NAR's Board of Directors since 1995. In 2001 Thomas was president of the California Association of Realtors and was named "Realtor of the Year" that same year.
I found out about Thomas's financial difficulties from a blog written by former
Los Angeles Times
reporter Mark Lacter, writing for the
LA Observed
site, who said on Oct. 4:
"Next month a fellow named Gary Thomas becomes president of the National Association of Realtors, which is a big deal because it makes him a spokesman for the nation's real estate industry. But as reported by the OC Register, Thomas had to file for personal and corporate bankruptcy because of the housing crash. His debt totals $13 million. Is this the sort of guy who should be leading NAR?
"'The real truth is hundreds of thousands of Realtors didn't file bankruptcy and managed their businesses - and honored their commitments,' said [RE/MAX President Vinnie Tracey]. NAR President Moe Veissi said a long and arduous vetting process took place over years before Thomas was picked for president and that an additional inquiry was launched in response to Tracey's concerns. Thomas answered questions to the board's satisfaction. 'It's at least a five- to seven-year process to get into a position to be considered as president,' Veissi said. 'He's been vetted and is qualified to lead the National Association of Realtors.'"


Steve Brown, a Realtor from Dayton, Ohio, is the 2013 president-elect. A Realtor for more than 30 years, Brown is co-owner of Irongate, Inc. Realtors. He was NAR first vice president in 2012, NAR vice president of committees in 2009 and served as the public policy national liaison in 2008. Brown has been a liaison for several committees, including Business Issues, Conventional Finance and Lending, Federal Housing Policy, and Federal Taxation. In 2007, he chaired the Legislative Forum, and in 2005, he was NAR's regional vice president for Region VI.

Chris Polychron, a Realtor from Hot Springs, Ark., is the 2013 NAR first vice president. A Realtor for 25 years, he is an executive broker with ERA Rushing McAdams Polychron in Hot Springs. Polychron has served on NAR's Board of Directors since 2002, and was 2005 regional vice president for Region IX. He has served on numerous national committees, served as the first Member Mobilization chair in 2008 and was a liaison to State and Political Issues in 2009. Polychron was president of the Arkansas Realtors Association in 2003, and was Arkansas' Realtor® of the Year in 1996.

William J. Armstrong III, a Realtor from Damascus, Md., is the 2013 NAR treasurer. A Realtor for nearly 30 years, he is vice president of Mackintosh Inc., Realtors® in Frederick, Md. Before becoming treasurer in 2011, Armstrong served on the NAR Finance Committee for eight years, and was president of the Maryland Association of Realtors® in 2000.

Leslie Rouda Smith is the 2013 NAR vice president and liaison to committees. She is a broker associate with Dave Perry-Miller and Associates, an Ebby Halliday Company in Dallas. She has served on NAR's Executive Committee, chaired NAR's Political Action Committee Fundraising in 2011 and chaired the NAR Leadership Academy Advisory Board in 2011. Rouda Smith is past president of the Collin County Association of Realtors in Plano, Texas.

Bill Brown is the 2013 NAR vice president and liaison to government affairs. He is a broker/owner at William E. Brown in Oakland, Calif., and served on NAR's Executive Committee in 2010. He has chaired NAR's Multi-Family Housing Committee, the Public Policy Coordinating Committee, and the Commercial Finance Subcommittee. Brown was president of the California Association of Realtors® in 2008.

NAR's 2013 regional vice presidents are:

Linda Fercodini, Wolcott, Conn., Region I (Connecticut, Maine, Massachusetts, New Hampshire, Rhode Island and Vermont); Dominic Cardone, Media, Penn., Region II (New Jersey, New York and Pennsylvania); John Harrison, Upper Marlboro, Md., Region III (Delaware, District of Columbia, Maryland, Virginia and West Virginia); Becky Murphy, Lexington, Ky., Region IV (Kentucky, North Carolina, South Carolina and Tennessee); Frank Kowalski, Miami, Fla., Region V (Alabama, Florida, Georgia, Mississippi, Virgin Islands and Puerto Rico);

Bob Taylor, Birmingham, Mich., Region VI (Michigan and Ohio); John Flor, Chetek, Wis., Region VII (Illinois, Indiana and Wisconsin); Daryl Braham, Fargo, N.D., Region VIII (Iowa, Minnesota, Nebraska, North Dakota and South Dakota); Sharla Lau, Fort Smith, Ark., Region IX (Arkansas, Kansas, Missouri and Oklahoma);

Brooke Hunt, Flower Mound, Texas, Region X (Louisiana and Texas); Patricia Pipkin, Santa Fe, N.M., Region XI (Arizona, Colorado, Nevada, New Mexico, Utah and Wyoming); Jeremy Starr, Eugene, Ore., Region XII (Alaska, Idaho, Montana, Oregon and Washington); and Vince Malta, San Francisco, Calif., Region XIII (California, Hawaii and Guam).
Comments powered by

Disqus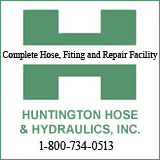 St. Joseph Catholic School
Pre-K through 7th Grade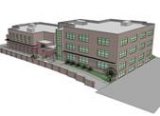 Enrolling Now for 2012-2013!
Call 304-522-2644 for further information