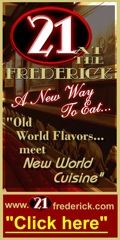 PARALLEL UNIVERSE: Natalie McKelvy's Fiction Captures Personal Tragedies of Survivors of the Nation's Continuing 'Economic Collapse' with Humor, Understanding
I wrote that I first met free-lance business journalist Natalie McKelvy in the 1980s when I was a reporter at the Los Angeles Times. I reviewed one of her books for the Real Estate section where I worked, commenting that she adroitly captured the angst of the Thirty-Something generation of which she was a part. Natalie and Charley McKelvy -- born at the start of the 1950s -- are full-fledged members of the Baby Boom generation, people born from 1946 to 1964.
Probably no other generation has been covered so thoroughly by the media -- if only because of the enormous numbers of these movers and shakers born: 76 million according to the Population Reference Bureau (link:
http://www.prb.org/Articles/2002/JustHowManyBabyBoomersAreThere.aspx
). And, not incidentally, because the members of the media doing the covering are themselves baby boomers.
This column deals with the fictional but true to life experiences of characters in Natalie McKelvy's story collections "Friends and Other Works" (2012) and "The Sick Man and Other Works" (2009).
Natalie emailed me in response to my above referenced Book Notes column:
Glad you enjoyed the stories and thank you for the lovely note. I find economic collapse utterly fascinating. -- Natalie
She's not kidding: Economic collapse, the loss of a job with good health insurance, next door neighbors turning a rustic lake cottage into a gigantic total eclipse of the sun McMansion; other neighbors deciding 10 p.m. is a great time to change oil on the family clunker, the arrival of "artists" in a small, mostly working class Michigan town -- all these and many more life-altering situations are covered in a fictional manner in these two collections.
"Economic collapse" is perhaps the best shorthand for the meltdown that began about 2007, ramped up enormously in 2008 and continues today as companies scale back employment and health benefits, people are overwhelmed by the collapse in housing prices, credit card debt and student loan debt, houses underwater (literally the case in the wake of Superstorm Sandy) and being served with notices of foreclosure.
"Friends" (from "Friends and Other Works") tells the story of Grand Rapids, Michigan area women Nellie Glossinger and Elizabeth "Beth" Lepeniotis. Long time friends, now in their 60s, Nellie and Beth are part-time workers in an animal shelter. Perhaps an animal shelter is a good stand-in for Michigan's -- and the nation's -- economic collapse. Two days a week Nellie and Beth labor at their part-time jobs: Nellie as a bookkeeper and general do-it-all office person for a mechanical contractor and Beth as a receptionist and biller for a hand surgeon. Hard times have devastated fictional Miller County (McKelvy blends real and fictional place names in her stories), with little business for the contractor and the doctor. "Friends" shows us how the two 63-year-old women cope with their economic and family problems, exacerbated by the arrival from Las Vegas of Beth's middle-aged slacker brother, Roger. The take-away from "Friends" is the impact of the collapsing economy on women in the work force. With the exception of the 1 percent, working women are a necessary component in today's declining economy.
The trend of McMansions is portrayed with humor in "Camp Sycamore: At Home in Nature" (in "The Sick Man and Other Works") where a once tranquil inland lake resort development near Kalamazoo is transformed with gigantic houses that block the lake views enjoyed by Helen Morris and Kurt Garrett. The modest one - and one-and-half story house they own is overshadowed -- literally -- by the 4,000 square foot mcmansion of next-door neighbors Kent and Thea Carrington. Camp Sycamore has rules limiting the size of house, but the Carringtons know how to game the system to gain approval for their house. Helen and Kurt do everything they can to annoy Kent and Thea. Inevitably, those who came for the simple pleasures of Lake Farkas are overwhelmed by massive development.
From working women to working girls: That's the arc in "The Mice" (in "The Sick Man and Other Works"). The "mice" (so called because the entire small-boned, big-eyed Epple family resembles mice) in the story are Matt and Janet Epple, both 34, and their two kids. They've moved from a condominium in Boston to an "artsy" town not far from Lake Huron in eastern Michigan.
They took the big bucks from the condo and bought a stucco sided -- in Michigan? -- fixer of a house, only to find a diverse range of neighbors, including a man who loves to work on his cars in the cool, cool of the evening (this guy must be mosquito resistant because I remember the bugs of Michigan growing up there) and a small, "bottle-dyed" blonde in her 50s named Twala Betscher who bought the house next door owned by Meyerdirks. The Meyerdirks -- they of the late night automotive wrenching -- decided to move to North Carolina in search of better employment. They actually apologized to the Epples for selling their house to Twala, who represents the artsy urban types moving into Perry. Twala lost no time in tearing down the modest Meyerdirk manse, replacing it with a house so huge other Perry residents thought it was a bed and breakfast. They were half right: The beds were used by prostitutes that Madam Twala told everybody were "students" and "nieces".
There are five novellas and five short stories in "The Sick Man and Other Works" and nine short stories in "Friends and Other Works."
I recommend these stories that portray in a fictional the realities of the world of the Great Recession for most of the people in the nation's Heartland -- and the nation in general.
For more about buying the two collections and other collections of writing by Natalie and Charley McKelvy, check out the story referenced above and also this site:
http://charleymckelvy.wordpress.com/the-dunery-press/
Comments powered by

Disqus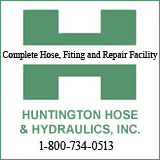 St. Joseph Catholic School
Pre-K through 7th Grade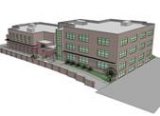 Enrolling Now for 2012-2013!
Call 304-522-2644 for further information