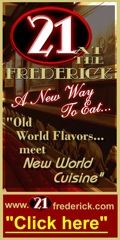 WV Hurricane Sandy Disaster Declaration Granted
"Having travelled to several counties in the aftermath of the storm and seen first-hand the ferocity with which Hurricane Sandy struck West Virginia communities, I welcome the Federal aid for repairing our State's public facilities and critical service infrastructure, as well as for implementing long-term hazard mitigation measures to reduce the impact of future storms," said Rahall, who serves as the Ranking Member of the Transportation and Infrastructure Committee with jurisdiction over the Federal Emergency Management Agency (FEMA).  "As families and businesses recover and rebuild, I will continue to fight for all of the Federal disaster assistance our State is entitled to receive."
"I'm very thankful for our first responders and National Guard members who worked so hard to take care of families whose lives were uprooted by this storm," Rockefeller said. "And I'm also grateful that our request for a Major Disaster Declaration was approved; it's an important step toward rebuilding. That being said, I'm continuing to press FEMA to take the next step in approving Individual Assistance for property owners in West Virginia."
"The people of West Virginia are so resilient, but in the past few months, we've faced major storms that have done incredible damage to businesses, homes and our state's infrastructure. I appreciate the Administration's quick approval of this disaster declaration, which is so important in helping our citizens recover," Manchin said. "I want to especially thank my friend Secretary Janet Napolitano, who personally visited our state during the disaster to see the hard work of our first responders and make sure that they had everything they needed. I know that the people of West Virginia will put these resources to good use rebuilding our communities and lives." 
 Public Assistance will be made available for emergency work and the repair or replacement of publicly owned facilities in 18 counties, including Barbour, Boone, Braxton, Clay, Fayette, Kanawha, Lewis, Nicholas, Pendleton, Pocahontas, Preston, Raleigh, Randolph, Taylor, Tucker, Upshur, Webster, and Wyoming Counties. 
All counties in the State of West Virginia are eligible to apply for assistance under the Hazard Mitigation Grant Program to prevent or reduce long-term risk to life and property from natural hazards.  FEMA is still actively reviewing Governor Earl Ray Tomblin's previous request for Individual Assistance for Fayette, Nicholas, Preston, Randolph, Tucker, and Webster Counties, which would provide grant money and services for individuals who incurred uninsured property damage and losses.
Comments powered by

Disqus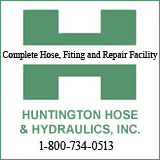 St. Joseph Catholic School
Pre-K through 7th Grade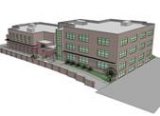 Enrolling Now for 2012-2013!
Call 304-522-2644 for further information