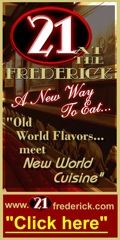 Marshall Grinds out 70-67 Win over Morehead State
The Thundering Herd (4-3) defeated the Eagles (4-3) for the 12th time over the last 14 meetings and the 11th consecutive time at home. The longtime series of the two schools, just a short distance away along I-64, now favors the Herd, 50-44.
Tinnon made 5-of-10 attempts from the field and two free throws to score 12 points. He also added season-high 16 rebounds, including six on the offensive end. As a team, Marshall outrebounded MSU 53-46. It was the most rebounds for the Herd since recording 55 three seasons ago against VMI (12/19/10).
"It's a really good win," said head coach Tom Herrion. "I'm thrilled with this win.  I love grinders.  Those are the types of games you get a lot better in."
The rebounding total, especially the 24 offensive boards, helped Marshall overcome shooting 33.3 percent from the field. MSU did not fare much better shooting 36.6 percent.
"We had good looks we didn't knock down in the first half," Herrion said, whose team was 9-of-34 in the first half. "But I'm proud of the way we hung our hat tonight on defense.  I really feel good about tonight, walking out later on tonight out of my office, that you can win when you defend and rebound."
It took some time for the Herd to find its shooting stroke as it made just three of its first 21 attempts from the field. Marshall trailed for the most of the first half and faced its largest deficit of seven (21-14) after a layup by Chad Posthumus at the 6:21 mark.
However, Marshall scored the next 10 points of the game and held a 24-21 lead before heading into halftime ahead 24-23.
Marshall never trailed in the second half, but never comfortably pulled away either, leading anywhere from two to eight points.
What hurt Marshall throughout the game, ended up benefitting the team in the end, free throw shooting. The Herd made 28-of-44 attempts (63.6 percent), including 12-of-13 by junior guard D.D. Scarver, who drained 10-of-10 in the final 1:17 of the game as the Eagles fouled to retain possession.
"I knew he would make them," Herrion said of Scarver. "You execute, get the ball into the guy you think is hot in that situation.  We know they are going to trap or foul most likely."
Scarver finished with a game-high 17 points. He was joined in double-figures by Nigel Spikes and DeAndre Kane. Spikes finished with 13 points on 4-of-6 shooting from the field and nine rebounds. Kane had 13 points, eight rebounds and seven assists.
Morehead State was led by Jarrett Stokes who finished with 14 points and five rebounds. Milton Chavis, who entered the game as the Eagles' leading scorer, had 11 points, but was just 4-of-14 from the field.
Marshall will next be in action on Saturday when it hosts UNC Wilmington at 7 p.m.
Comments powered by

Disqus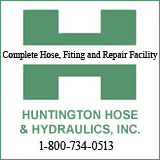 St. Joseph Catholic School
Pre-K through 7th Grade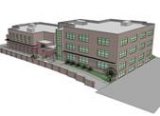 Enrolling Now for 2012-2013!
Call 304-522-2644 for further information