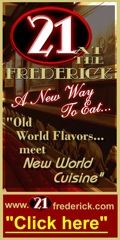 AAA FUEL GAUGE: West Virginia Gasoline Prices Increase a Nickel
The year ended with an annual national average of $3.60 per gallon – the highest on record and nine cents more expensive than the previous high of $3.51 in 2011.
At Monday's close of formal trading on the NYMEX, the price of West Texas Intermediate (WTI) settled at $91.82 per barrel, up $1.02 on the day. While oil prices are rising, they remain more than $10 less expensive than the $102.96 settlement price to begin 2012. WTI peaked for the year at $109.77 per barrel on February 24. Commodities prices could continue their upward trend as investor confidence returns and economic fears are allayed with the passage of a fiscal agreement.
Despite the pricier start, AAA expects national gas prices in 2013 to average less than they did in 2012. Last year, prices increased to begin the year as geopolitical tension with Iran mounted and the "fear premium" in oil markets propelled the national average price at the pump to a high of $3.94 on April 5 and 6 – more than 65 cents higher than the price to begin the year. Continued economic concerns, weak demand and increased domestic crude oil production are likely to temper any seasonal price increase in the coming months.
This week's average prices: West Virginia Average                      $3.434
Average price during the week of December 25, 2012                   $3.388
Average price during the week of January 3, 2012                        $3.353
Today's National Average Price                                                      $3.291
The following is a list of the average price of unleaded self-serve gasoline in various areas:
| | |
| --- | --- |
| $3.463 | Bridgeport |
| $3.431 | Clarksburg |
| $3.449 | Huntington |
| $3.494 | Martinsburg |
| $3.487 | Morgantown |
| $3.405 | Parkersburg |
| $3.331 | Weirton |
| $3.408 | Wheeling |
AAA East Central is a not-for-profit association with 80 local offices in Pennsylvania, West Virginia, Ohio, New York and Kentucky servicing 2.5 million members.
Comments powered by

Disqus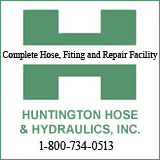 St. Joseph Catholic School
Pre-K through 7th Grade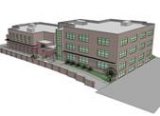 Enrolling Now for 2012-2013!
Call 304-522-2644 for further information