Marshall visiting professor 'consultant editor' for Oxford handbook
As the book jacket states, "The period 1689-1901 was 'the golden age' of the sermon in Britain. It was the best-selling printed work and dominated the print trade until the mid-nineteenth century. Sermons were highly influential in religious and spiritual matters, but they also played important roles in elections and politics, science and ideas and campaigns for reform. Sermons touched the lives of ordinary people and formed a dominant part of their lives." The goal of the Handbook is to "demonstrate the interdisciplinary strength of the field of sermon studies and to show the centrality of sermons to religious life in this period."
Ellison's role as one of the three "consultant editors" included checking the citation format and other matters of house style for all 37 essays in the volume, for which he received the following special credit in the acknowledgements:
"Robert Ellison acted as final arbiter in matters of citations and saved us from the inconsistencies of the Harvard style of which humanities scholars remain wary."
In a blog entry for the American Society of Church History, Ellison wrote that Bill Gibson's introduction and Keith Francis' conclusion provide "a kind of manifesto on the current state and future direction of the field" of sermon studies. Gibson and Francis edited the handbook.
This collection, along with The Victorian Pulpit: Spoken and Written Sermons in Nineteenth-Century Britain (Susquehanna UP, 1998) and A New History of the Sermon (Brill, 2010), is part of Ellison's effort to bring greater attention to the sermon and encourage its study through a number of disciplinary lenses.
Ellison taught in Texas for 14 years before moving to West Virginia in the summer of 2009. His research specialty is Victorian nonfiction, especially sermons and other forms of religious speech. At Marshall he has taught a variety of courses in both the English Department and the Honors College.
Comments powered by

Disqus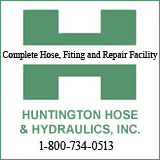 St. Joseph Catholic School
Pre-K through 7th Grade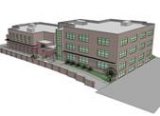 Enrolling Now for 2013-2014!
Call 304-522-2644 for further information