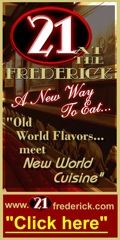 State Announces Funding for Recreational Trails

    States are responsible for developing their own procedures to solicit and select projects for funding. A Recreational Trail Advisory Board (RTAB) reviews West Virginia's applications and makes recommendations to the Secretary of Transportation and the Governor.
    Funds were awarded to the following:

Berkeley County Yankauer Nature Preserve Accessible Restroom Facilities, $50,000
Boone County Hatfield-McCoy Little Coal River, $40,000 Dartmont Park Walking Trail, $40,000
Greenbrier County Lewisburg L & R, $48,000
Greenbrier & Fayette counties Meadow River Rail Trail, $80,000
Harrison County Salem Trail Resurfacing, $8,000
Logan County Hatfield-McCoy Dingess Run, $40,000
Logan & Mingo counties Hatfield-McCoy Browning Fork, $40,000
McDowell County Hatfield-McCoy Indian Ridge, $40,000
Mingo County Hatfield-McCoy Buffalo Mt., $40,000
Monongalia County Decker's Creek Trail Resurfacing, $80,000 Westover Park Loop, $28,800
Monongalia, Marion & Preston counties Mon River Trails Dump Truck, $56,000
Monongalia & Preston counties Decker's Creek Trail Undercut Repair, $115,609.33
Monroe County Potts Valley Rail Trail Phase II, $41,760
Morgan County N. Berkeley Rail Trail, $80,000
Nicholas County Gateway Trail/Fork Mt. Trail, $70,500
Pendleton County Whispering Spruce Trail, $22,500
Preston County W.Va. Northern Rail Trail Acquisition, $80,000
Raleigh County Burning Rock Outdoor Adventure Park, $80,000
Wetzel County Riverfront Trail Improvements (Paden City), $32,000
Wyoming County Hatfield-McCoy Pinnacle Creek, $40,000
Comments powered by

Disqus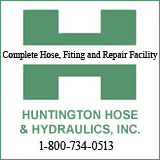 St. Joseph Catholic School
Pre-K through 7th Grade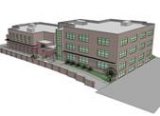 Enrolling Now for 2012-2013!
Call 304-522-2644 for further information