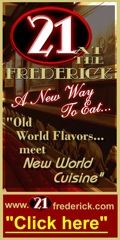 BOOK REVIEW: 'Cover of Snow': Long Hidden Secrets Revealed in Suicide of Brendan Hamilton
Waking up one wintry morning in her old farmhouse in the Adirondack Mountains of New York, Nora reaches instinctively for the warm body of her policeman husband Brendan, only to discover that he's not in bed. Moving from room to room, she discovers her husband dangling from a rope, an apparent suicide.
Why would a rock-solid police officer with unwavering affection for his wife, job, and quaint hometown of Wedeskyull suddenly choose to end it all? Having spent a lifetime avoiding hard truths, New York City transplant Nora must now start facing them. She quickly discovers that she knows very little about Brendan Hamilton after eight years in Wedeskyull, or about his mother with her thinly disguised antipathy toward her home restorer daughter-in-law; and just about everybody in the town.
Brendan's partner Club Mitchell becomes Nora's only reliable source of information about the town's secrets. She also finds a friend in reporter Ned Kramer, whose house she's is planning on renovating. Nora discovered Wedeskyull, with its wealth of historic houses in need of restoration -- houses the object of desire for city folks seeking a country home close to the big city.
I've repeatedly issued pleas for authors and publishers to include a cast of characters with their thrillers and mysteries, and no book I've read in recent months cries out for such a front-of-the-book list than "Cover of Snow." A character list also makes it easier for reviewers, but that's not my main concern. Readers come first.
"Cover of Snow" is an impressive debut novel about a woman who's endangering her life by asking questions no one in the sprawling "big little town" of Wedeskyull wants answered. Beneath the snow covering the town, there's a powerful conspiracy of secrets and lies.
About the Author


Jenny Milchman is a suspense writer from New Jersey. Her short story 'The Closet' was published in Ellery Queen Mystery Magazine in 2012. Another short story, 'The Very Old Man', has been an Amazon bestseller, and the short work 'Black Sun on Tupper Lake' appears in the anthology ADIRONDACK MYSTERIES II. She's the Chair of International Thriller Writers' Debut Authors Program. She is also the founder of Take Your Child to a Bookstore Day, which was celebrated in all 50 states and four foreign countries by over 350 bookstores in 2011. Jenny hosts the Made It Moments forum on her blog, which has featured more than 200 international bestsellers, Edgar winners, and independent authors. Jenny co-hosts the literary series Writing Matters, which attracts guests coast-to-coast and has received national media attention. She teaches writing and publishing for New York Writers Workshop and Arts By The People. Her website: www.jennymilchman.com
Comments powered by

Disqus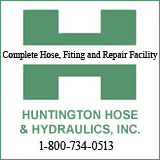 St. Joseph Catholic School
Pre-K through 7th Grade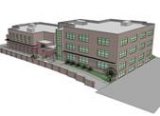 Enrolling Now for 2012-2013!
Call 304-522-2644 for further information