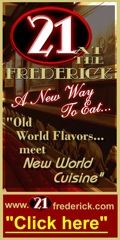 COMMERCE DEPT.: Housing Starts Up 12.1% in December
"Builders have become increasingly optimistic about conditions in local housing markets in recent months and this report underscores that the housing recovery is well on its way," said Barry Rutenberg, chairman of the National Association of Home Builders (NAHB) and a home builder from Gainesville, Fla. "With inventories of new homes at razor thin levels, builders are moving prudently to break ground on new construction ahead of the spring buying season to meet increasing demand."
"Overall, this report represents a solid ending to 2012 and a promising start to 2013," said NAHB senior economist Robert Denk. "Multifamily production is almost back to normal levels and while single-family starts still have a way to go, they are gaining momentum. This trend could be even stronger if not for persistently tight credit conditions for home buyers, flawed appraisal values and uncertainties regarding economic policy debates in Washington."
Single-family housing starts rose 8.1 percent to a seasonally adjusted annual rate of 616,000 units in December, while multifamily production jumped 23.1 percent, to 338,000 units.
Combined single-family and multifamily starts activity was up across all regions in December. The Northeast posted a gain of 21.4 percent, the Midwest was up 24.7 percent, the South posted a 3.8 percent increase and the West was up 18.7 percent.
Housing completions in December were at a seasonally adjusted annual rate of 686,000. This is 1.6 percent above the revised November estimate of 675,000 and is 13.2 percent above the December 2011 rate of 606,000.

Single-family housing completions in December were at a rate of 535,000; this is 3.7 percent above the revised November rate of 516,000. The December rate for units in buildings with five units or more was 144,000.

An estimated 651,400 housing units were completed in 2012. This is 11.4 percent above the 2011 figure of 584,900.
Permit issuance, which can be a harbinger of future building activity, held virtually steady at a 903,000-unit rate in December. Single-family permits rose for a fourth consecutive month, by 1.8 percent to 578,000 units while multifamily permits declined 2.1 percent to 325,000 units.

Regionally, permits rose 19 percent in the Northeast and 6.6 percent in the West while the South and Midwest posted respective declines of 3.4 percent and 5.7 percent.
Comments powered by

Disqus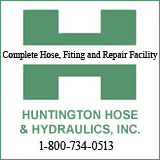 St. Joseph Catholic School
Pre-K through 7th Grade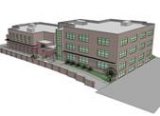 Enrolling Now for 2012-2013!
Call 304-522-2644 for further information