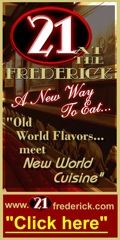 RECALLS THIS WEEK: Mattresses, Fitness Bands, and Temperature Sensors
This recall involves Mattress Cloud new and renovated (rebuilt) twin, full, queen and king mattresses sets. ?Ultra Support? and ?Ortho Type? are printed on iron-on labels on the mattresses. Recalled mattresses have a white federal tag with ?Manufactured By: The mattress Cloud, 769 Chauncey, Brooklyn, NY 11207.? The recall involves all Mattress Cloud mattresses manufactured prior to January 25, 2012.
Consumers should contact The Mattress Cloud at 
(855) 622-4233
, from 8 a.m. to 4 p.m. ET Monday through Friday to receive a free replacement mattress. More info at 
www.recalls.org
.
FITNESS BANDS
Implus Footcare is recalling Perfect Resistance Bands sold nationwide. The bands can detach from the mesh cloth loops posing an injury hazard.
"Perfect Fitness" is printed on a tag on the cloth loop. UPC codes can be found on the package. The recalled bands are:
Perfect Bands Heavy 25 lb. capacity with UPC Code 096506310354, color purple
Perfect Bands Very Heavy 30 lb. capacity, UPC Code 096506310361, color gray
Perfect Bands Ultra Heavy 40 lb. capacity, UPC Code 096506310378, color black
Consumers should contact Implus Footcare at 
(800) 446-7587
 select option 2, from 8 a.m. to 5 p.m. ET Monday through Friday or visit 
www.perfectonline.com/recalls
for a refund or replacement product. More info at 
www.recalls.org
.
TEMPERATURE SENSORS
Siemens is recalling Q-Series Temperature and Humidity Sensors used inside commercial buildings, hospitals and schools. The sensors can overheat, posing a fire hazard.
This recall involves wall-mounted Q-series sensors that control heat, air conditioning and humidity. The recalled model numbers begin with QAA and QFA, and one with SB1. They are:
QAA 2060, QAA 2063, QAA 2072, QAA 2073
QFA 2000, QFA 2001, QFA 2060, QFA 2071, QFA2072, QFA 3000, QFA 3001, QFA 3060, QFA 3071, and SB1-0834
Consumers should contact Siemensat 
(800) 516-9964
 from 7 a.m. to 5:30 p.m. CT Monday through Friday, or vivit
http://w3.usa.siemens.com/buildingtechnologies
 to schedule the installation of a free replacement sensor. More info at
www.recalls.org
  //
Comments powered by

Disqus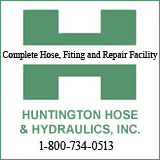 St. Joseph Catholic School
Pre-K through 7th Grade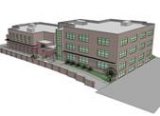 Enrolling Now for 2012-2013!
Call 304-522-2644 for further information