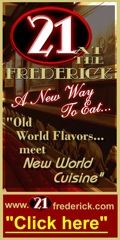 Storm Water Ad Hoc Committee Created
"I believe the Mayor Elect will work quickly on a plan through City Council and the stormwater committee," Bates said in December.
He  explained, "the current administration attempted to this month move forth the stormwater utility, and, I did not put it on the agenda. I have a concern about the bureaucracy --- spending one third of the budget without any shovel ready projects."
Under that proposal about one million dollars would have been spent setting up the administration of the new utility before any work occurred on sewer separation or improvements.
[EDITOR'S NOTE:  PRIOR STORIES: http://www.huntingtonnews.net/39442 ,  http://www.huntingtonnews.net/52741 and http://archives.huntingtonnews.net/local/101109-rutherford-localtoxicdum... ]
At the work session, Huntington Sanitary Board Director Kit Anderson invited council members to tour the Waste Water Treatment Plant. Ms. Clark , who has already toured the plant, said it was "enlightening."
Anderson brought a preliminary status update on the separate billing for  Huntington's sewer fees, which had previously been included on water company bills. Implementation of a national ruling mandated that American Water and other similar utilities not combine sewer charges to bills.
Anderson has stated that , "... the water company makes business decisions that are in the Company's best interests, but that does not necessarily mean that those decisions are in the public interest. The discontinuance of service by the Company exposes the Board and its customers to increased costs that can only be recovered through an increase in rates.  We want to make sure that such increases are justified."
He told council's work session that "billing will be more expensive than [through] the water company," adding that American Water charged 0.79 per customer.
When Bates indicated , "I have not received a statement yet,"   Anderson said that bills go out this first time in four cycles. Payment must be remitted to City National Bank. An online option will soon become available.
Monday's council agenda includes the second reading of an ordinance that would authorize the HSB to shop for a cheaper interest rate on its currently outstanding bonds. If lower financing cannot be obtained, the current bonds and interest rate would remain unchanged. Mayor Steve Williams has called it a win-win  , since there would be no legal fees for bond marketing unless a money saving option was obtained.
 Council Finance Director Gary Bunn then recalled that when he was City Manager a revenue source known as a "franchise fee" for everyone using utility lines. He stated that it  was the third largest revenue producer. He suggested that council consider resurrecting such an  ordinance.
Although the federal unfunded mandates total about two-thirds of a billion dollars, a 2013 court ruling in Virginia throughout the EPA's definition that "water" could become a "pollutant" by flowing through a sewer system. It's too early to determine what impact this opinion will have, if any, on Huntington. An appeal could follow to the United States Court of Appeals for the Fourth Circuit.
  //
Comments powered by

Disqus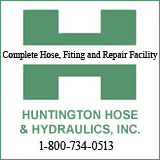 St. Joseph Catholic School
Pre-K through 7th Grade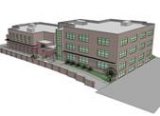 Enrolling Now for 2012-2013!
Call 304-522-2644 for further information