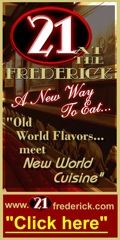 Snowy Pattern Freezes Huntington, Schools Close
Described as a "clipper," the significant accumulation has followed two blustery days which left trees down and utilities interrupted. Huntington has a slippery coating of three to five inches with plunging temperatures, meaning travel should be undertaken only in emergency circumstances. However, the storm warning expired at 6 p.m. Friday morning, just in time for conditions to impact commuters.
The winds continue leaving wind chills at or near the teens.
At the same time, the Ohio River will be cresting Saturday evening at or near flood stage.
Here's the National Weather Service warning:
WINTER STORM WARNING IN EFFECT UNTIL 6 AM EST FRIDAY...
THE NATIONAL WEATHER SERVICE IN CHARLESTON HAS ISSUED A WINTER STORM WARNING FOR HEAVY SNOW... WHICH IS IN EFFECT UNTIL 6 AM EST EARLY THIS MORNING. THE WINTER WEATHER ADVISORY IS NO LONGER IN EFFECT.
* SNOW ACCUMULATIONS... 3 TO 5 INCHES.
* HAZARD TYPES... SNOW.
* TIMING... OVERNIGHT.
* IMPACTS... UNTREATED SURFACES WILL BECOME SNOW COVERED AND SLIPPERY... CAUSING TRAVEL DIFFICULTIES.
* WINDS... WEST 10 TO 15 MPH WITH GUSTS UP TO 30 MPH.
* TEMPERATURES... FALLING THROUGH THE 20S.
PRECAUTIONARY/PREPAREDNESS ACTIONS...
PLEASE REPORT SNOW ACCUMULATIONS TO THE NATIONAL WEATHER SERVICE BY CALLING TOLL FREE... 800-401-9535... WHEN YOU CAN DO SO SAFELY. THIS PHONE NUMBER IS FOR REPORTING PURPOSES ONLY.
A WINTER STORM WARNING FOR HEAVY SNOW MEANS SEVERE WINTER WEATHER CONDITIONS ARE EXPECTED OR OCCURRING. SIGNIFICANT AMOUNTS OF SNOW ARE FORECAST THAT WILL MAKE TRAVEL DANGEROUS. ONLY TRAVEL IN AN EMERGENCY. IF YOU MUST TRAVEL... KEEP AN EXTRA FLASHLIGHT... FOOD... AND WATER IN YOUR VEHICLE IN CASE OF AN EMERGENCY.
The NWS statement on low area surrounding the Ohio River follows:
THE OHIO RIVER WILL RISE STEADILY HIGHER INTO FRIDAY NIGHT IN THE TRI
STATE AREA. THIS INCLUDES THE REACH OF THE RIVER AROUND SUCH
COMMUNITIES AS PROCTORVILLE...CHESAPEAKE...HUNTINGTON...CEREDO...
CATLETTSBURG...ASHLAND...AND IRONTON.

A CREST IS NOT EXPECTED UNTIL SATURDAY. THIS BROAD CREST IS
FORECAST TO REMAIN BELOW FLOOD STAGE IN THIS VICINITY.

HOWEVER...MINOR WATER PROBLEMS ARE STILL LIKELY. THE LOWEST MOST
VULNERABLE SPOTS CAN STILL BE FLOODED. ALSO...BACKWATER...UP SOME
OF THE FEEDER STREAMS...CAN CAUSE PROBLEMS THAT ARE NOT IMMEDIATELY
ALONG THE RIVER. THE RIVER SHOULD BEGIN A STEADY FALL SUNDAY
MORNING...EASING LINGERING BACK WATER ISSUES BY MONDAY.

THIS COMES AMID ICY CONDITIONS IN THE WAKE OF A QUICK OVERNIGHT
SNOWSTORM. WATCH FOR ICE ON ROADS THIS WINDY AND BITTERLY COLD
DAY.

STAY AWAY FROM ANY STEEP RIVER BANKS...THEY COULD BE UNSTABLE.
CURRENTS WILL BE MUCH FASTER THAN NORMAL. ALSO...WITH COLDER
TEMPERATURES UPCOMING...RIVER BANKS COULD BECOME ICY.

THOSE WITH INTERESTS ALONG THE OHIO RIVER...SHOULD INCREASE
THEIR AWARENESS...MONITOR LEVELS AND FORECASTS MORE OFTEN.
TRM
//  
Comments powered by

Disqus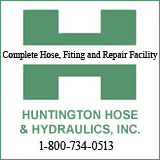 St. Joseph Catholic School
Pre-K through 7th Grade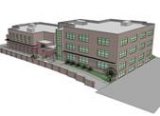 Enrolling Now for 2012-2013!
Call 304-522-2644 for further information