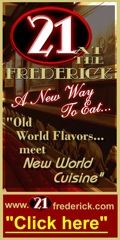 Three Days Grace Coming to BSSA February 9
THREE DAYS GRACE has just wrapped over a dozen sold out, intimate venue shows in celebration of their just released, Top 5 chart debuting album TRANSIT OF VENUS (RCA Records), which hit stores last month. In addition to debuting at #5 on the Billboard Top 200 Album Chart,TRANSIT OF VENUS debuted at #1 on the Hard Rock Music Chart and #4 on the Digital Albums Chart. THREE DAYS GRACE embarks on new creative ground with TRANSIT OF VENUS, recording for the first time with acclaimed producer Don Gilmore (Linkin Park, Hollywood Undead, Bullet for My Valentine). The video for their #1 single "Chalk Outline," was directed by acclaimed lensman Shane Drake -  CLICK HERE TO WATCH THE VIDEO ON VEVO!  For more information visit, http://www.threedaysgrace.com, facebook.com/threedaysgrace,  twitter @threedaysgrace. Press photos and more available at www.rcarecordspress.com
THREE DAYS GRACEis: Adam Gontier – Lead Vocals, Guitar; Brad Walst – Bass, Vocals; Neil Sanderson – Drums, Vocals, Keyboards, Programming; Barry Stock – Guitar.
SHINEDOWNis indisputably one of the most successful rock bands of the past 10 years, enjoying an unparalleled streak of hits.  The band's current album "AMARYLLIS" entered the Billboard 200 at #4 upon its release (#1 on the Rock Album chart), and has already spawned back-to-back #1 singles with "Bully" and "Unity."  Their current single "Enemies" is top 10 and climbing; the song's provocative companion music video can be viewed at http://youtu.be/OoHGZFyMCHU.   Over the course of their illustrious career, SHINEDOWN has scored sixteen #1 singles (including their current streak of eight consecutive #1 rock radio hits).  The band's unprecedented ascendancy over multi-format rock radio commenced with their RIAA platinum certified 2003 debut "LEAVE A WHISPER," its gold certified 2005 follow-up, "US AND THEM," and  2008's platinum certified "THE SOUND OF MADNESS." SHINEDOWN's numerous national television appearances include performances on ABC's Jimmy Kimmel Live!, NBC's The Tonight Show with Jay Leno and The Today Show, CBS' The Early Show, among others.  For more information, please visit www.shinedown.com or www.atlanticrecords.com.   SHINEDOWN is: Brent Smith (vocals), Barry Kerch (drums), Zach Myers (guitars), and Eric Bass (bass). 
P.O.D.(Payable on Death) joins the tour in support of their summer release, Murdered Love (Razor & Tie).   The album sees the band reunited with long-time producer Howard Benson who also produced the band's massive Satellite album alongside hit albums for Kelly Clarkson, Theory Of A Deadman, Daughtry, and My Chemical Romance. P.O.D.'s first single off the album,"Lost In Forever" hit#1 at Active Rock Radio (#1 on BDS) and is theirfirst-ever number one single at the Active Rock format.  The band'ssecond single,"Higher," impacted radio two weeks ago and is already charting at Active Rock.   P.O.D.will hit the road in November and December with Daughtry and 3 Doors Down.    P.O.D. formed in 1992 has logged a remarkable array of achievements, including worldwide sales exceeding 10 million and a series of chart topping radio hits.  With a 15-year career under their belts, P.O.D. has released seven studio albums, received three Grammy Award nominations, contributed to numerous motion picture soundtracks, and toured the world over many times.  http://www.payableondeath.com
Comments powered by

Disqus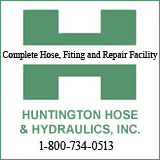 St. Joseph Catholic School
Pre-K through 7th Grade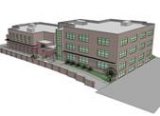 Enrolling Now for 2012-2013!
Call 304-522-2644 for further information