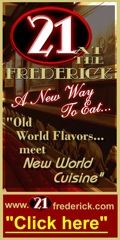 Mayor Williams Grateful to Street, Floodwall Employees for Round the Clock Storm Work; Temperatures Caused Re-freezing in Some Areas
Some complaints have been reported, specifically in Downtown and Guyandotte. Williams explained, "that fluctuating temperatures caused some roads to refreeze after thawing."
Despite the storm, thousands attended the 2013 RV and Boat show at the Big Sandy Superstore Arena. Prior to its opening at 12 noon Sunday, Feb. 3, patrons began lining up to enter the exhibit floor and were browsing the lobby exhibits, which included a large Ohio Tourism booth.
"I believe when the citizens of our city understand the efforts made by THEIR employees...they will also be grateful and proud of THEIR employee's efforts," the Mayor said.
Outside of Huntington, Marie Travis, 32, of Lavalette, died in a accident on Beech Fork Road, after her vehicle hit black ice, careened off the road, and went into a stream. A source indicated to HNN that Travis phoned her husband from the car prior to her death.
State transportation workers had their hands full keeping Interstate 64 passable. On Friday and Saturday, the expressway had to be temporarily shut down due to accidents.  One serious interruption in the Barboursville / Milton areas required traffic to detour onto U.S. 60.
Further up state, drivers had to contend with  conditions at the I-77 and I-79 junction and with turnpike operations.
  //
Comments powered by

Disqus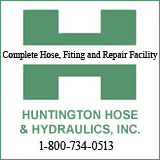 St. Joseph Catholic School
Pre-K through 7th Grade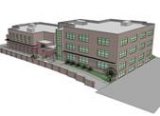 Enrolling Now for 2012-2013!
Call 304-522-2644 for further information