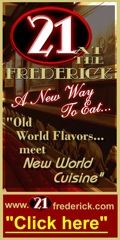 Substance Abuse Tackled by Federal, State & Local Officials in Conjunction with Rep. Rahall
 "The prescription pill epidemic is a threat to the health and economic well being of our State, taxing our resources and taking a daily toll on families and entire communities.  Recovery will require determination, persistence, and faith – qualities well stocked in West Virginians – and I am eager to do my part in helping to lead the fight," said Rahall, who is co-chair of the Congressional Caucus on Prescription Drug Abuse.  "I am so pleased that Director Kerlikowske, along with our state and local elected officials, has accepted my invitation to participate in this roundtable discussion.  I am convinced that there is real commitment to helping our region fight this scourge and I am hopeful that the strong turnout will yield some productive ideas for moving forward."
Rahall will be joined at the summit by Senator Jay Rockefeller (D-W.Va.) and White House Office of National Drug Control Policy (ONDCP) Director Gil Kerlikowske for an in depth conversation with state and local officials on efforts to address the challenges of prescription drug abuse and trafficking in the state and region, and to identify where and how federal resources might be helpful.
"Reducing our nation's prescription drug abuse epidemic begins with education," said Director Kerlikowske. "We are not powerless against this challenge, but we need the support of everyday Americans to make our communities healthier and safer.  Addiction is a preventable disease and we owe it to each new generation of young people to do everything we can to protect them from substance use.  As we remain laser focused on addressing the threat of prescription drug abuse we hope families all across West Virginia will also take a moment to clear their medicine cabinets of unneeded, unused, or expired medications and dispose of them properly."
          "I have talked with too many families in West Virginia who have felt the terrible burden of a loved one addicted to prescription drugs, or who have lost loved ones to an overdose," Rockefeller said. "It is clear to me that we need a comprehensive approach to prescription drug abuse, and I'm committed to bringing to bear as many resources as possible to fight this epidemic. I am thankful that Congressman Rahall is shining a light on this problem, and grateful that Director Kerlikowske is addressing this subject again in West Virginia."
            Rahall wants the fundamental goals of the roundtable to include discussion of ONDCP collaboration with states in support of communities' efforts to address doctor shopping and pill mills; Federal support for drug law enforcement task forces by improving intelligence exchange and information sharing; and, partnering with local law enforcement agencies for training initiatives. Panelists will discuss efforts underway and the resources needed to address the crisis in the region. 
Roundtable participants include Booth Goodwin, U.S. Attorney for the Southern District of West Virginia; Scott Masumoto, Drug Enforcement Administration (DEA), Washington Division; Vickie Jones, Chair, Governor's Advisory Council on Substance Abuse; W.Va. Legislators Delegate Don Perdue, Senator Ron Stollings, and Senator Evan Jenkins; The Honorable William (Will) Thompson, Circuit Court Judge, Boone and Lincoln County Drug Court; W.Va. State Police Captain Tim Bradley, Exec. Committee Chair, Appalachian HIDTA; Cabell County Prosecuting Attorney Chris Chiles; Wyoming County Prosecuting Attorney Rick Staton; Huntington Police Capt. Hank Dial, Acting Chief; David Potters, Executive Director, W.Va. Board of Pharmacy; Mike Goff, W.Va. Controlled Substance Monitoring Program Administrator; and, Michelle Akers, Executive Director of the Southwestern Regional Day Report Center.         
Rahall has been active and vocal in promoting legislation that he introduced, the Prescription Drug Abuse Prevention and Treatment Act, the House companion measure to the Senate bill authored by Senator Rockefeller (D-W.Va.), which would promote both physician and consumer education, as well as authorize federal funding to help states create and maintain prescription drug monitoring programs that all states can access.  Most recently, in October, Rahall announced that the Office of National Drug Control Policy (ONDCP) would provide training for West Virginia law enforcement professionals and prosecuting attorneys on prescription drug diversion, interdiction and investigative strategies. 
  //
Comments powered by

Disqus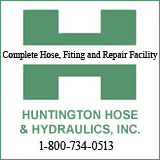 St. Joseph Catholic School
Pre-K through 7th Grade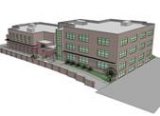 Enrolling Now for 2012-2013!
Call 304-522-2644 for further information