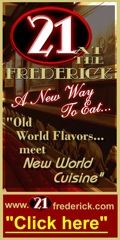 Council Members Tour Waste Water Treatment Plant
Gary Bunn, Tom McGuffin, Pete Gillespie, and Sandra Clements joined Ball for the walk  around. Joyce Clark and Rick Simmons did not go due to non-ADA accessible stairs, which  would be necessary for Rebecca Thacker's attendance too. Mayor Steve Williams has several times previously visited the facility.
Council's agenda includes first reading of a sludge loading conveyor  ordinance.   According to Kit Anderson, executive director of the Huntington Sanitary Board, explained at the Thursday Work Session that the "locked in" $54,180 conveyor "takes  pressed sludge to the truck" which then goes to the Kentucky landfill. "We don't want to transport water" (in the sludge) . Our load is lighter."
A lighter load means less truck and landfill expense with fluid squeezed out.
Mark Bates, council chairman, stated the purchase had been turned down six months ago by council.
As for the city's sewer system which overflows and contains antiquated infrastructure, Huntington was designed for the rainwater to drain through the brick streets and sidewalks and seep back into the ground. But  in the late 40s/early 50s the Federal government came along and said, "No, you can't do that, you have to collect ALL your water into one system with one treatment plant."
Robert Trocin , the executive director of HSB in 2000, explained the runoff issues then at an October council meeting:
Trocin gave an explanation about where sewer waters go, describing how the system is designed.
 
"During rain events, everybody knows that rain doesn't fall equally, number one.  Number two, it doesn't necessarily get into our system equally, because of access to the system.  It's very important that we balance out our system, much like you balance an electrical system.  You balance out the system so that you maximize the flow that goes into the plant," Trocin said.  "Which means that we may be turning on pumps in certain areas and turning them off in other areas in order to insure that that flow is maximized.  That in turn does something very important, and that minimizes the flooding behind the system and the discharges into the river.
 
"Those discharges into the river are going to be a topic of conversation that you're gonna hear a lot more about than you want to hear.  They're called CSOs; CSOs are a no-no with our friends the EPA," Trocin said.  "We're gonna hear about Combined Sewer Overflows until we're blue in the face.  But this is part of the effort to maximize the flow into our plant, minimize the flooding and minimize the effective discharges into the streams, whether they be the Ohio River or Four Pole or anyplace else."
 
http://archives.huntingtonnews.net/local/001010-murdoch-sewer-in-ohio.htm
Still, essentially the federal government  made Huntington  build a treatment plant and a rainwater drainage system connected to the sewer system (we also decided to pave over the brick streets on our own). Now that it's  falling apart and more funds from Washington are necessary for the  fix.  Estimated costs are $150-$200 million.
Converting the current Combined Sewer System (CSO) requires a separate drain for Stormwater runoff.
Current sewer rates are $15 per household for up to 2,000 gallons a month.  Due to a nationwide interpretation of a law, billing was recently removed from West Virginia American Water bill, requiring the HSB to bill for its sewer fees separately.
According to the presentation, the HSB is legally prohibited by the West Virginia Public Service Commission from making money.  They are only allowed to charge up to the amount it costs to treat the water. If they treat it cheaper than the bill, a refund must be issued. Although rates have been adjusted (up and down) eleven times since 1958,
During the Dean Administration infrastructure repairs were discussed, as HSB had $6 million in the bank. No repairs were made as the PSC determined the balance must be spent down to zero before allowance of a rate increase.
The following link to a 2005 interview summarizes the position of the David Felinton administration: http://archives.huntingtonnews.net/local/050610-harvath-felintoninterview2.html 
(Editor's Note: Aaron Michael Fox contributed  the 2013 data for this report.)
Comments powered by

Disqus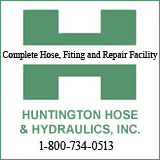 St. Joseph Catholic School
Pre-K through 7th Grade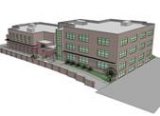 Enrolling Now for 2012-2013!
Call 304-522-2644 for further information