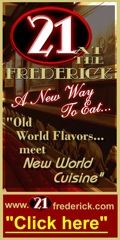 Upcoming Cold War Era Film First Shot on Actual Submarine
Add to that the dark shadow the Cold War cast over the era in which Robinson grew up, and a submarine became a supremely theatrical setting in which to stage a suspense thriller with political and social overtones.
"There was always this implied threat out there that a nuclear holocaust could happen at any time, and I remember having dreams about it," he says. "What dawned on me when I became an adult was that these decisions—the most terrible decisions that anyone could make—would have to be made by ordinary men in aircraft, missile silos and in the unforgiving conditions of submarines. That's really why I chose this setting. And there is actual history that supports these events."
The incident involved a Russian submarine that disappeared off the grid.  When it was later discovered by the Americans, it was clear an explosion took place in one of the missile tubes and took the boat to the bottom with all hands lost.  One explanation was that they attempted to launch a nuclear missile.  Phantom is Robinson's fictionalized version of the events that might have led up to the incident.  After visiting a Russian submarine docked off the Southern California port of Long Beach, Robinson and his producing partner Julian Adams (The Last Confederate) of Solar Filmworks, began doing extensive research and working on the story.  Robinson and Adams also began to collaborate with digital animators, including Kevin Peterson, building concept models of the submarine and understanding how to use new technology to help tell the story.  "We knew we had the kernel of a great story idea, and knew that shooting on a real submarine was going to provide a rich tapestry for the film.  The next goal was to make sure we could use developing digitial technology to create the film we wanted to make," Adams notes.  Robinson completed the script and he and Adams showed it to their producer friends Pen Densham and John Watson (Robin Hood: Prince of Thieves, Backdraft and 14 additional features), the heads of Trilogy Entertainment Group and occasional professors, like Robinson, at the University of Southern California.
"It was a delight to read because Todd writes in a very elegant, very complex and beautiful way about characters that he weaves into intricate and technological stories," says Densham. He adds that Robinson brings an exceptional discipline to his filmmaking craft—something that's reflected in his exotic choice of hobby. "Todd doesn't just fly stunt planes, he actually does aerial simulated combat, so you need to think what kind of a mind can make those split-second decisions, to have that kind of discipline."
Watson says he was drawn to the project largely because of Robinson's work on the 2006 crime drama Lonely Hearts, another film Robinson wrote and directed based on a true story. Watson lauds Robinson for the performances he elicited from actors John Travolta, James Gandolfini, Salma Hayek and Jared Leto. An avowed fan of the director's work, Watson says he championed an as-yet-unproduced script of Robinson's titled Last Full Measure before Robinson approached him to be a producer on Phantom. Robinson's pitch, Watson recalls, was irresistible—he had secured Oscar®-nominee Ed Harris (A Beautiful Mind, The Abyss, 2013 Golden Globe winner for "Game Change") to play the lead role, and the film was to be shot on an actual Russian submarine in Long Beach. After Watson read the script, he immediately committed.
In fact, Robinson wrote the part of submarine Captain Dmitri "Demi" Zubov specifically for Harris, whom he counts as a personal friend, and both men worked on the script together.
"I think he's a wonderful writer," Harris says of Robinson. "He has a real insight into character and has written a number of characters that are really well rounded and well defined."
But even with Harris on board, getting the project into production wasn't easy. Logistical issues forced a change of location from Long Beach to San Diego, where another Russian submarine of the same era is docked.
Robinson says he was moved to write the script largely to make the political and social argument that underlays the story. "When we don't completely understand the other party's point of view, we make decisions based on our interpretations of what we think their point of view might be."
In Phantom, the Soviets interpret a missile defense system created by the Americans as a sign of preemptive nuclear aggression. So KGB agents take it upon themselves to incite a nuclear showdown between the United States and China. "They elect to begin the only kind of nuclear war they could win, which is one that they are not participating in. This is how terrible things are made possible, by the misunderstanding of opposing cultures."
For Academy Award-nominated producing partners Densham and Watson, who have made films together for some four decades, it was also the script's "mano-a-mano" character conflict between the submarine's captain and a rogue KGB commando that made it compelling. In particular, they were attracted to the dilemma of the captain, whom they describe as a man struggling to find his identity in the midst of a crisis and confronting his demons for a chance at redemption.
"These kinds of films fascinate us because we're very passionate about altruistic heroes," says Densham. "What excites us are characters who are willing to stand their ground and possibly die for the future of other people. This is very much the case in Phantom."
Robinson says the film could be the first in the submarine-movie genre to actually be shot on a real submarine—a choice that came with a host of unique challenges.
"At one point, we had 27 people in a space about twice the size of an average family bathroom with cameras, lights and all kinds of gear," Robinson recalls. "By the time you got through shooting in that place, you couldn't get out fast enough. Frankly, there was always an ass in your face, and it didn't matter who you were. Everyone was suffering the same conditions. Also, it's a very old submarine. It's sort of falling apart. Just to pre-rig the thing for shooting, we had to cut holes all the way through it."
But the upside was the powerful sense of authenticity that the submarine gave to the actors, who were assisted by submarine expert and technical advisor Ken Sewell..
"Phantom is one of the most realistic post-WWII submarine movies that has ever been made," comments Captain Charles MacVean, USS Sea Wolf (SSN-575). "It is also the first Hollywood movie shot almost entirely inside an actual, Soviet cold-war submarine, docked at the Maritime Museum of San Diego.  In particular, the film truly captures the unique camaraderie and courage any submarine crew experiences, whether Soviet or American."
 "Our film crew had to work like a ship's crew in the intense and confined spaces.  It was challenging and gave us a deep appreciation for the submarine's sailors," Densham states.
Producer Adams, who also plays the navigator Bavenod, adds, "Shooting on a real submarine was hugely valuable as an actor – to be in the real environment made everyone's performances more authentic."
"We learned what it feels like to be under decks for hours a day and the compression factor," declares Densham, who had to contend with feelings of claustrophobia in the early days of the shoot. "It's a very stressful environment, yet the crew kept their cool. They worked like a ship's crew. It was a joy to see them working under incredible duress."
"We weren't only in a sub but the sub—the same classification of sub that the story is written about," says actor William Fichtner (The Dark Knight, Black Hawk Down), who plays the loyal executive officer, Alex, in the film. "It's a huge character in the film. It dictates rhythms and blocking and intimacy between characters, and what they talk about to each other. It's so strong to spend time in the sub. It really fed all of us tremendously."
Comments powered by

Disqus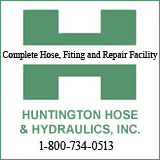 St. Joseph Catholic School
Pre-K through 7th Grade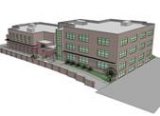 Enrolling Now for 2012-2013!
Call 304-522-2644 for further information