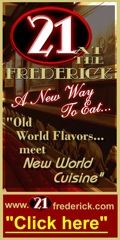 NASCAR will examine gates, fencing and car construction in aftermath of Daytona wreck
Larson's car flew into the frontstretch fence at Daytona as part of a 13-car wreck on the final lap of the Drive4COPD 300 Nationwide Series race. Debris from the crash, including a tire from Larson's car with the wheel assembly attached injured the spectators, two critically.
In updating reporters on the analysis of the wreck and the conditions of those injured, Steve O'Donnell, NASCAR senior vice president of racing operations, said all but two had been released from Halifax Health Medical Center in Daytona.
"I think you all heard from Halifax Health that (there are) two remaining patients in the hospital, but we're optimistic on their release as well," O'Donnell said Saturday in the Phoenix International Raceway media center.
Larson's car had remained in Daytona since the wreck but now is being transported to NASCAR's research-and-development center in Concord, N.C. for further examination.
"The 32 car and the parts have obviously been secured by NASCAR," O'Donnell said. "Unlike other incidents where just a car and a driver was involved, and we immediately bring that car back to the R&D center, in this case that car remained in Daytona.
"The purpose of that was to allow the folks from Daytona and their experts to take a look at the car, to see what, if anything, they could glean from that investigation and apply that to their initial thoughts looking at the fencing. The car's in the process of being brought up to the R&D center."
O'Donnell noted that most of the safety elements in the car did their job. Larson walked away from the wreck, as did all other drivers involved.
"The car, however, got up into the fence," O'Donnell said. "So our focus is going to be, if the elements in the car did their job, now what do we need to do in looking at the impact to the fence, what happened when that car impacted with the fence, with parts getting away."
NASCAR will bring the race team to the R&D center to analyze and discuss the construction of the car. Using video technology to reconstruct the wreck, NASCAR will reassemble and examine the car.
"We'll go through each part of the car," O'Donnell said. "(We) want to look at how everything held up that was in the car, the cockpit, the tethers. There's been talk of 'Did the tethers break apart or not?' They did not.  However, when you look at the car, obviously, the part that the car was tethered to sheared the car...
"We've tethered a number of different things, as we've learned, and added things to the safety aspects of the car, but what do we need to do in addition to that when we look at this accident specifically."
NASCAR also will enlist the services of outside experts, including Dr. Dean Sicking, director of the Midwest roadside safety facility at the University of Nebraska.
Long-time car owners Rick Hendrick and Roger Penske both commented after the wreck that they had never seen the front clip of a stock car sheared off the way Larson's was. O'Donnell said it was too early to draw conclusions, and said NASCAR would pay particular attention to the crossover gate that took the brunt of the impact with Larson's car.
"I can tell you specific focus (will be) on the gate and placement of gates, particularly as it pertains to Talladega (NASCAR's only other restrictor-plate track)," O'Donnell said. "But it's still early.
"That's part of the process where we bring the team in and talk about car construction, then bring our experts, Tom Gideon (NASCAR's director of safety at the R&D center), John Patalak (NASCAR's senior manager of safety engineering), to look at that in tandem with the team and see what might have happened."
Fencing at all racetracks also will be a focus, but the first emphasis will be on Talladega, which will host Nationwide and Sprint Cup races May 4-5.
"Anything we can learn in the immediate future that can be applied to Talladega, we'll do that," O'Donnell said.
The sanctioning body also will look at the wreck earlier in the Daytona Nationwide race that sidelined Richard Petty Motorsports driver Michael Annett, who underwent surgery this week for a fractured and dislocated sternum.
Annett has been released from the hospital, but he is out of the No. 43 car indefinitely as he recuperates.
"(That's) an injury we have not seen for some time now," O'Donnell said. "We're going to look through that car ... That's something we have to take a hard look at and make sure things worked for Michael. Anything we can improve on we will."
NEW TIRE COMBINATION SUITS JEFF GORDON
Sprint Cup drivers face a lot of unknowns at Phoenix, not the least of which are the new Gen-6 cars and a new Goodyear tire featuring compound changes on both sides of the car designed to provide more grip.
As far as Jeff Gordon is concerned, the changes are positive.
"I was very pleased with everything I felt out there," Gordon said. "I thought the tire and the track conditions were not as edgy and unpredictable as what we've seen in the past here, which tells me that the pavement is aging, which is a good thing.
"The tire...luckily Goodyear came and did some testing here and found that now we've lost a little grip in this track, and now we can soften this tire up and maybe we can have some falloff over a longer run. So, everything I think has come together pretty nicely."
Goodyear based its tire choice on a test last Oct. 23-24, with seven Cup drivers participating: Jamie McMurray, Brad Keselowski, Denny Hamlin, Paul Menard, Kurt Busch, Tony Stewart and Carl Edwards.
SHORT STROKES
Kurt Busch spent Saturday's first practice session getting his backup No. 78 Chevrolet SS up to speed. Busch wrecked his primary car on his second qualifying lap Friday, when a coolant systems part failure spewed water beneath his tires, causing Busch to lose control of the car and hit the outside wall. By the end of the first practice session, Busch had the backup car up to 17th on the speed chart, but he'll have to start from the rear Sunday because of the equipment change. ...
After winning the pole on Friday, Mark Martin led both Cup practice sessions on Saturday. A victory in Sunday's Subway Fresh Fit 500 would make Martin, 54, the oldest driver ever to win a race at NASCAR's top level. ...
Danica Patrick spent both Saturday practices searching in vain for speed in her No. 10 Stewart-Haas Racing Chevy. The Daytona 500 pole winner, who qualified 40th Friday at Phoenix, was 35th fastest in morning practice and 34th in Happy Hour.
Comments powered by

Disqus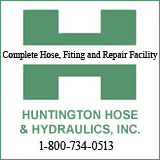 St. Joseph Catholic School
Pre-K through 7th Grade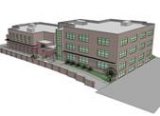 Enrolling Now for 2012-2013!
Call 304-522-2644 for further information