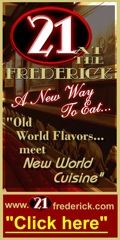 2013 "Wide" Movie Debut Dates Tentatively Announced
  You will chill to a  "Paranormal" sequel in October, along with continuations to the Thor and Hunger Games franchises in November. And, Tyler Perry, has no less than THREE productions with his name attached.
March 8:  Dead Man Down; Oz, Great & Powerful
March 15: The Call, Incredible Burt Wonderstone
March 22: Admission, The Croods, Olympus Has Fallen
March 29: GI Joe Retaliation, The Host, Tyler Perry's Temptation
April 5:  Evil Dead; Jurassic Park 3D
April 12:  42; Scary Movie V
April 19: Jobs
April 26, Big Wedding; Pain and Gain
May 3: Iron Man III
May 10: Great Gatsby; Tyler Perry We the Peoples
May 17: Star Trek Into Darkness
May 24: Epic; Fast & Furious VI; Hangover III
May 31: The Purge
June 7: After Earth, The Internship, Now You See Me
June 14: Man of Steel; This is the End
June 21: Monsters University; World War Z
June 28: The Heat; White House Down
July 3: Despicable Me II; Lone Ranger
July 12: Grown Ups II, Pacific Rim
July 19: The Conjuring, RIPD, Turbo
July 26: The Wolverine
Aug. 2: Two Guns; 300 Rise of An Empire; Red II; Smurfs II
Aug. 9: Elysium, Planes, We're the Millers
Aug. 16: Kick Ass II, Percy Jackson Sea of Monsters, The To Do List
Aug 23: Mortal Instruments; You're Next
August 30: ID3D, Closed Circuit, Getaway , Satanic
SELECTED DATES:  October 4, Sin City A Dame to Kill For;   October 18, Carrie;  October 25: Paranormal Activity V;  Nov 8, Thor The Dark World; Nov. 22, Hunger Games Catching Fire;  Dec. 13: Hobbit: Desolation of Smaug;
Comments powered by

Disqus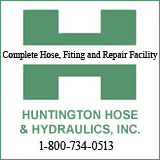 St. Joseph Catholic School
Pre-K through 7th Grade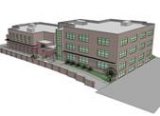 Enrolling Now for 2012-2013!
Call 304-522-2644 for further information