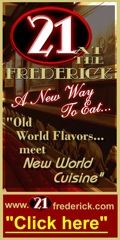 OP-ED: Ban Weaponized Drones from the World
Weaponized drones are no more acceptable than land mines, cluster bombs, or chemical weapons.  The world must renounce and forbid their manufacture, possession, or use. Violators must be held accountable.
We, the undersigned organizations and individuals, urge
the United Nations Secretary General to investigate the concerns of Navi Pillay, the U.N.'s top human rights official, that drone attacks violate international law -- and to ultimately pursue sanctions against nations using, possessing, or manufacturing weaponized drones;
the Prosecutor of the International Criminal Court to investigate grounds for the criminal prosecution of those responsible for drone attacks;
the U.S. Secretary of State, and the ambassadors to the United States from the nations of the world, to support a treaty forbidding the possession or use of weaponized drones;
President Barack Obama, to abandon the use of weaponized drones, and to abandon his "kill list" program regardless of the technology employed;
the Majority and Minority Leaders of the U.S. House and Senate, to ban the use or sale of weaponized drones.
Add your name now.
http://act.rootsaction.org/p/dia/action/public/?action_KEY=6180
  This petition has a goal of 
100000
 signatures
There are 63,978 total signers so far.
Resources:
Bureau of Investigative Journalism: October 2012 update: US covert actions in Pakistan, Yemen and Somalia
Bureau of Investigative Journalism: U.S. Secret Wars in Pakistan, Yemen, and Somalia
Washington Post: U.S. Drone Targets in Yemen Raise Questions
New York Times: Secret 'Kill List' Proves a Test of Obama's Principles and Will
Organizations Supporting This Petition (partial and growing list): 
Alaskans For Peace and Justice
Antiwar.com
Arlington Green Party 
Association of Roman Catholic Women Priests
BFUU
Bill of Rights Defense Committee
Campaign for the Accountability of American Bases
Code Pink
Fellowship of Reconciliation
Global Network Against Weapons and Nuclear Power in Space
Interfaith Communities United for Justice and Peace
Jeannette Rankin Peace Center
KnowDrones.com
LA Laborfest
Montrose Peace Vigil
National Campaign for Nonviolent Resistance
Nevada Desert Experience
The Northampton Committee to Stop War
Peace of Mind Project
RootsAction.org
Sitkans for Peace and Justice 
United for Peace and Justice
Veracity Now
Veterans For Peace
Veterans For Peace Chapter 10
Veterans For Peace Chapter 27
Veterans For Peace Chapter 91
Veterans For Peace, Phil Berrigan Memorial Chapter, Baltimore, MD 
Voices for Creative Nonviolence
WarIsACrime.org
War Resisters League
West Suburban Faith-based Peace Coalition
Women Against Military Madness (WAMM)
Women Standing
Women's International League for Peace and Freedom, U.S. Section
World Can't Wait
Yorkshire Campaign for Nuclear Disarmament
http://act.rootsaction.org/p/dia/action/public/?action_KEY=6180
Please forward this everywhere!


  * * *

David Swanson's books include "War Is A Lie." He blogs at http://davidswanson.org and http://warisacrime.org and works for http://rootsaction.org. He hosts Talk Nation Radio. Follow him on Twitter: @davidcnswanson andFaceBook.  
Comments powered by

Disqus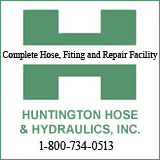 St. Joseph Catholic School
Pre-K through 7th Grade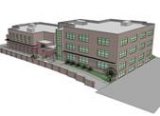 Enrolling Now for 2012-2013!
Call 304-522-2644 for further information