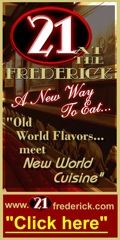 Leadership Tri-State Honors Dr & Mrs Kopp
 The Community Service Award was first awarded in 1997 by Leadership Tri-State to recognize outstanding men and women in the Tri-State region who demonstrate the qualities of leadership in community service. Past honorees include Jim and Vicki Cantrell, John and Donna Hall, Bill Dingus, Mike Perry, Marshall Reynolds, Dr. Charles Rhodes, Drs. Joseph and Omayma Touma, Judy Jennings, Bos and Dotty Johnson, and Ralph Kline.
Leadership Tri-State is a Fund of the Foundation for the Tri-State Community (FTSC).  FTSC is a community foundation serving eastern Kentucky, southern Ohio, and southwestern West Virginia, whose mission is to improve the quality of life in its community by encouraging, raising, administering and distributing gifts for charitable, cultural, educational and scientific purposes.
"We are so proud to honor Jane and Dr. Kopp," said Tyson Compton, Chairman of the CSA committee. "They certainly exemplify all that Leadership Tri-State stands for. Since first arriving in Huntington, they have taken an active involvement in the community and over the years they have made their love for our city very clear. Their commitment and dedication set a great example for us all."
Corporate tables for the noon luncheon are available at levels of $1,000, $2,000, $3,000 and $5,000 each. Individual tickets are $125. Reservations can be made by calling Sharon Walker, Executive Director of Leadership Tri-State, at 740-523-0443.
Applications Being Taken for LTS Class of 2013
Applications are now being accepted for the LTS Class of 2013. Each year, 25 to 35 individuals are selected to participate in classes that meet one day a month for eight months beginning in April. Sessions are held throughout the Tri-State and include government, education, business, culture, media and more. For more information on this process or to request an application, please contact Sharon Walker, Leadership Tri-State Executive Director, at 740-523-0443.
Stephen & Jane Kopp Bios
Dr. Stephen J. Kopp is completing his eighth year of service as president of Marshall University. Under his leadership, Marshall has experienced unprecedented growth and development. The strategic vision and priorities that have guided Marshall University under President Kopp's leadership have stressed the importance of student success and developing the tools and resources required to advance this success.
Since Dr. Kopp became president in 2005, $200 million in new buildings and building renovations have been completed with more than $110 million in new infrastructure development under way in 2013, which will include the $55 million Arthur Weisberg Family Applied Engineering Complex, the downtown Fine and Visual Arts Center, a high-tech classroom building, a new soccer stadium, and a three-building indoor practice complex, which will include an indoor practice facility, student –athlete academic center  and the Sports Medicine Translational Research Center.
Marshall's academic profile has grown dramatically with new high-demand majors and degree programs, including digital forensics and the new schools of pharmacy, physical therapy and public health. Under his leadership, the four-year undergraduate engineering program has been re-established and is now fully accredited.
External funding for research has doubled and a $30 million research endowment has been established at Marshall, following the successful mini-campaign to raise $15 million in private gifts. President Kopp was the architect for the West Virginia Research Trust Fund legislation, which has matched dollar-for-dollar the private gifts to Marshall in support research. In addition, during his tenure, Marshall has become a leading university for advanced, high-performance computing and Internet-2 connectivity. The evolution of this platform is positioning Marshall University to partner and compete globally anytime, anywhere with anyone at any level.
Marshall University continues to excel as the nation's leading, accredited graduate DNA forensics program and has added to it the only accredited digital forensics program in the world. In response to the needs of local, state and federal intelligence and law-enforcement communities, the University recently launched an undergraduate major in digital forensics. In conjunction with these developments, the Rahall Transportation Institute at Marshall has advanced to become one of the top university transportation centers in the country.
Besides its continued progress in infrastructure development and academic innovation, Marshall is also growing in enrollment and in the geographic area it serves. Under his guidance, Marshall has welcomed the largest freshman classes in its 175-year history and undertaken a groundbreaking initiative in international student recruitment.
Dr. and Mrs. Kopp are proud to call West Virginia home and quickly became endeared with the people and beauty of Huntington. Dr. Kopp has been honored by Create Huntington for his efforts to help improve the livability of Huntington and he is frequently sought after for his candid and thoughtful approach to business and community matters.
He lends his expertise to a variety of area economic development organizations, including the Huntington Area Development Council and the Huntington Regional Chamber of Commerce. He is a member of Johnson Memorial United Methodist Church and the Rotary Club, and he is a contributor to local charity fundraising efforts.
Dr. Kopp has a true appreciation for the arts and he recognizes their importance in building a strong and vibrant community. His support has helped make possible the Old Main Corridor and Fourth Avenue beautification projects. Kopp led Marshall through the purchase of the former Stone & Thomas building, which will become a downtown visual arts center and an anchor of the new city landscape, bringing Marshall and downtown Huntington closer together. In addition, Kopp proudly lines the president's office suite with student artwork – hand-picked to highlight the immense artistic talent he sees within the Marshall community.
The president regularly visits area high schools to instill in students the importance of not just starting college, but completing their degrees, if they expect to compete in the global marketplace. He's a champion for raising educational standards because he strongly believes our students are capable of higher level achievement.
President Kopp joined Marshall in 2005 following leadership positions with Midwestern University, Central Michigan University and Ohio University. He earned a Bachelor of Science degree in biology from the University of Notre Dame, and his Ph.D. in Physiology and Biophysics from the University of Illinois at Chicago.
He served as a postdoctoral fellow at the St. Louis University Medical Center, and a research fellow and NIH Fellow in the department of biochemistry at the University of Illinois at Chicago prior to joining the faculty of Midwestern University.
Jane Kopp has been married to Dr. Stephen Kopp since 1972.  She graduated from North Central College in Naperville, Illinois with a BA in Elementary Education.
Since coming to Huntington, Mrs. Kopp has participated in community organizations such as:
Tri-State Literacy Council (where she is currently the President of the Board), Boys and Girls Club of Huntington, Women's Advisory Council, Huntington Museum of Art
Friends of Hospice, Autism Advisory Council of the WV Autism Training Center at MU, Clay Center Board of Directors, Dean's Council member for the College of Fine Arts at Marshall University and Parents' Weekend Committee Member at MU.
Dr. and Mrs. Kopp have two grown children, two grandchildren and two dogs.
Comments powered by

Disqus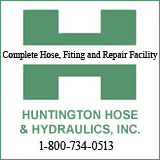 St. Joseph Catholic School
Pre-K through 7th Grade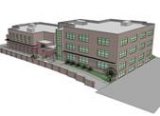 Enrolling Now for 2012-2013!
Call 304-522-2644 for further information