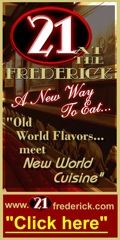 Arena manager nominated for Venues Today annual Generation Next Award
"I am quite honored to be nominated for this award again. Some of my best friends in the business are nominated alongside of me and I'm thrilled for them and honored to be mentioned alongside them", says SMG General manager Brian Sipe. . "Some of my SMG friends have won this award before and I'd love to add my name among theirs. If not this year, I'm still going to be happy and humbled to just be in the running".
Sipe is in charge of the 7,500 seat SMG managed Big Sandy Superstore Arena in downtown Huntington, WV and is responsible for bringing a number of iconic acts to the venue in 2012 including Lady Antebellum, Zac Brown Band, Barry Manilow, Staind/Godsmack, Eric Church, Brantley Gilbert, Ron White and many others.  Not only does he oversee 150 full- and part-time employees, but has led his facility to an 11th place international ranking for ticket sales in March/April, 2012.
Sipe's focus continues to be to generate revenues by increasing sponsorships for the arena, increase programming at the Arena as well as the nearby Harris Riverfront Park and Keith Albee Performing Arts Center and increase the events in his adjoining conference center that houses 2 ballrooms and 3 meeting spaces that will have technology that exceeds any other venue in Huntington after renovations are complete this spring.  Sipe is a member of the Huntington Rotary, Huntington Lions Club, The City of Huntington Foundation Board, the Huntington Young Professionals Committee, the International Entertainment Buyers Association and New Life Church.  
"Smart leaders surround themselves with great people and this is exactly what I've done.  I have efficient employees who are consistently exceeding expectations.  Everyone who I've worked with at SMG has been superb.  The City of Huntington has been a great client to work for.  I would not be nominated without all of these people so if I do win this award, I will definitely owe it to them", says Sipe.
The Venues Today Generation Next Award winners will be profiled in the June issue of the magazine.  There will be five winners selected from the group of twenty-eight.
Upcoming scheduled events for the SMG Managed Big Sandy Superstore Arena include Willie Nelson, Sesame Street LIVE, Brit Floyd and Larry the Cable Guy/Bill Engvall among others.  For a full list, please visit www.bigsandyarena.comor download the Iphone/Andriod App. 
Big Sandy Superstore Arena is the largest entertainment venue in the tri-state. The arena hosts concerts, family shows, trade shows, regional and state athletic competitions. The Arena Conference Center has over 15,000 square feet of flexible meeting space.
Comments powered by

Disqus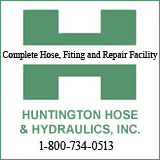 St. Joseph Catholic School
Pre-K through 7th Grade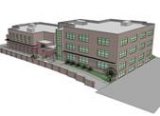 Enrolling Now for 2012-2013!
Call 304-522-2644 for further information