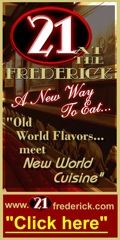 Two Murder & Merriment Productions Slated in WV
Chef Joe Reckard of the Greenhouse will prepare a delicious French dinner for guests each night. Performing each night are: Ashley Bond as Stella Del Rio, Kevin Michael Pauley as Count Oscar von Meyer, Lisa Anderson Gandee as Countess Elise von Meyer, Allan Stern as Lars Benzinger, Tish Maynard as Lily Baker, Stephen Zoeller as Hans Ackerman, Tori Wucher as Anna Dressler, James Edward Holley as Captain James Lawler, Tony Spurlock as Colonel Gilkey, and George R. Snider III as Detective Phillip Merlot. Tickets are $40 and can be reserved by calling 304.397.6316. Guests are encouraged to wear 1940's period clothing for this costume party. A prize will be awarded  to the Guest(s) who help us solve the mystery at the end of the evening.
On March 23, Murder and Merriment travels to Hawk's Nest, WV to perform at the restaurant overlooking the New River Gorge. A new mystery will be debuted that evening as the troupe performs "Murder on the Mountain!" – a dramatic mystery set in a West Virginia bed and breakfast inn in 1933 during the Great Depression. The story centers on a vagrant mountain man who robs the Sugar Maple Inn and shoots and kills one of the guests. The sheriff tracks him down and brings him back to the scene of the crime to face his accusers. Reservations are required and can be made by calling 304.658.5212.  For those guests who wish to stay overnight, a special package including a room at the lodge and breakfast the next morning can be made when ordering tickets for the murder mystery. A prize will be awarded to a Guest who discovers which suspect commits murder!
For more information, call George Snider at 304.634.8581 or visit murderandmerriment.com.
Comments powered by

Disqus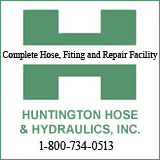 St. Joseph Catholic School
Pre-K through 7th Grade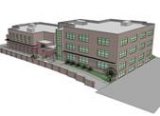 Enrolling Now for 2012-2013!
Call 304-522-2644 for further information