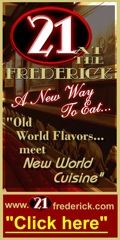 Marshall Opens Tournament Play with Tulane Wednesday
The Thundering Herd (13-18, 6-10 C-USA) is looking for similar success to last season's tournament when it won three straight games before falling to top-seeded and host school Memphis in the championship game. Marshall became the only six seed to make the C-USA finals.
The Herd will now try to become the third team to make the finals as a nine seed. Saint Louis is the only team to win the tournament as a nine seed, doing so in 2000. UAB made the finals as a nine seed in 2003. Overall, the No. 9 seed is 14-16 all-time.
In the first meeting this season, the Green Wave (18-13, 6-10 C-USA) beat the Herd 91-75 in New Orleans on Feb. 6. Tulane's Josh Davis and Marshall's Elijah Pittman each scored 23 and both teams shot 46 percent from the field, but ultimately it was the 16 turnovers that plagued the Herd.
The two teams have met before in the C-USA Championships, both coming in the game featuring the No. 8 and No. 9 seed. In 2006, it was No. 8 seed Tulane beating No. 9 seed Marshall 64-58 in the first round. In 2008, it was No. 9 seed Tulane defeating No. 8 seed Marshall 48-47.
The Herd leads the all-time series with the Green Wave 8-6 and holds a 5-7 record all-time in the C-USA Championships.
DeAndre Kane, who was named an All-Conference USA Second Team performer on Monday, leads the conference and ranks eighth in the nation with 7.1 assists per game. The junior guard also ranks 10th in the conference with 14.9 points per game. Kane continues to move up the all-time career lists in several categories. Kane recently joined Skip Henderson as the only Marshall players to rank in the top 15 in scoring, top 10 in assists and top 10 in steals.
Pittman leads the team in scoring with 16.3 points per game while senior forward Dennis Tinnon is Marshall's rebounding leader at 9.1 boards per game.
Davis who is averaging 17.5 points and 10.3 rebounds per game for Tulane was named an All-Conference USA First Team selection. Sophomore guard Ricky Tarrant, who was named to the All-Conference USA Second Team, leads the team in scoring with 16.1 points per game.
The Marshall-Tulane winner will play No. 1 seed Memphis on Thursday at 7 p.m. ET.
All first round games will be shown on the C-USA Digital Network, an online streaming website that requires a subscription fee. Herd All-Access subscribers will have to pay an additional fee of $5 to view those games. The quarterfinals and semifinals will be shown on CBSSN with the championship game on Saturday shown on CBS.
Every one of Marshall's games can be heard throughout the Thundering Herd IMG Radio Network, brought to you by "The Voice of the Herd" Steve Cotton. Gametracker can be found on HerdZone.com or the "Championship Central" page at ConferenceUSA.com. Follow @HerdZone on twitter for live scoring updates.
2013 Conference USA Championship Schedule BOK Center, Tulsa, Okla.
Wednesday, March 13 (7) UAB vs. (10) SMU (C-USADN) 4:30 pm (6) Houston vs. (11) Rice (C-USADN) 7:00 pm (8) Tulane vs. (9) Marshall (C-USADN) 9:30 pm
Thursday, March 14 (2) Southern Miss vs. UAB/SMU (CBS Sports Network) 1:00 pm (3) UTEP vs. HOU/RICE (CBS Sports Network) 3:30 pm (1) Memphis vs. TLN/MAR (CBS Sports Network) 7:00 pm (4) East Carolina vs. (5) Tulsa (CBS Sports Network) 9:30 pm
Friday, March 15 Semifinal # 1 (CBS Sports Network) 4:00 pm Semifinal # 2 (CBS Sports Network) 6:30 pm
Saturday, March 16 Championship Game (CBS) 11:35 am
All Times Eastern
Comments powered by

Disqus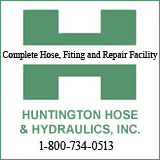 St. Joseph Catholic School
Pre-K through 7th Grade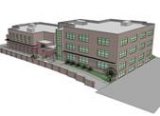 Enrolling Now for 2012-2013!
Call 304-522-2644 for further information