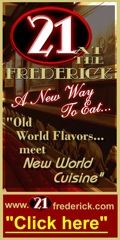 West Virginia Banker Elected ICBA Chairman
Loving was elected during the 2013 ICBA National Convention and Techworld® in Las Vegas, Nev. His term begins at the conclusion of the convention on March 14
"As relationship lenders, community banks take great pride in serving the needs of their local customers to help ensure their financial success, while also continuing to reinvest in their communities to make them a better place now and for generations to come," Loving said. "I am honored to be elected to this position and feel privileged to work on behalf of the nation's community banks."
Loving has served ICBA and the industry for many years. An ICBA Securities director, he served as past chairman of the Federal Delegate Board and Congressional Affairs, Regulation Review and Membership\Marketing Committees and has served on the Bylaws, Education, Policy Development, Lending and Political Action Committees. Loving is a past president of the Community Bankers of West Virginia, where he serves as board member, Legislative Committee member and PAC chairman.
Loving has testified before Congress and the Securities and Exchange Commission's Advisory Committee on Smaller Public Companies on community banking issues such as Basel III and regulatory burden. He was invited to participate in the FDIC's "The Future of Community Banking" Conference and has also represented ICBA at the Federal Reserve's public meeting on the Home Mortgage Disclosure Act, the FDIC's roundtable on deposit insurance and other venues on regulatory priorities and issues. Active in many professional and civic organizations, Loving serves as a member of the Executive Committee-West Virginia Bankers Title and the Pendleton County Economic and Community Development Authority. He is also a past trustee of the Graduate School of Banking at Louisiana State University and instructor at the West Virginia School of Banking.
"Bill is a dedicated community banker who is respected by his industry peers," said ICBA Immediate Past Chairman Jeff Gerhart, chairman of Bank of Newman Grove, Neb. "We are delighted he will be generously offering his time and valuable professional talents to the service of the community banking industry."
ICBA is the only national trade association dedicated exclusively to promoting the interests of locally operated community banks and savings institutions. With trusted financial expertise and high-quality customer service as their hallmarks, community banks offer the best financial-services option for millions of consumers, small businesses, farms and ranches.
For more information, including a biography for Loving, visit ICBA's Press Room.
Comments powered by

Disqus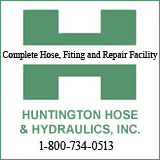 St. Joseph Catholic School
Pre-K through 7th Grade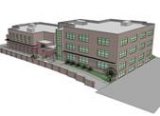 Enrolling Now for 2012-2013!
Call 304-522-2644 for further information