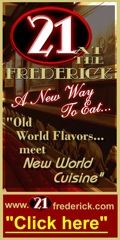 "Rosies" a Vital, Female Component of the Greatest Generation Have Herculean Accomplishments Despite Meager Funds
These ladies became known as "Rosies", short for Rosie the Riveter.
"The women wanted to end the war and bring the boys home," explained Montague.
Across the nation the women went to work in the defense industry for companies such as Lockheed, Boeing , Goodyear, Continental Motors and Ford. Locally, Polan Industries and Sylvania were factories where women stepped into men's trousers.
At one time the country had six million Rosies. Like male World War II vets, their number decrease daily. Montague initiated a project to preserve the women's history and incorporate those living into their communities.
Passed by legislative resolution in 2012, the measure became lost in a paper crunch, so it wasn't until January 2013 that WV Governor Earl Ray Tomblin signed the measure that names the DHHS Building in West Huntington the Rosie the Riveter Building. A formal ceremony is planned for May.
And, in addition to their wartime work, they became the ears for returning veterans who could not talk about the atrocities which they witnessed.
"Men would talk to their wives when they would not talk to anyone else," she said.
Still, though, many women went back to being homemakers after the war, "they made a difference. Being locked at home [taking care of children] was not the norm anymore."
As Rosies tell their stories --- and , at least for now, nearly all communities have one, Montague beams that young women are fascinated by their stories, opening a veil to a previously hidden detail along a continuum toward gender equality.
She related that before cries of anger, revolution and protest, the mothers and grandmothers of young women of the 21st Century put on slacks, practiced birth control, and learned the benefits of education.
Young females have expressed "they did not understand being a woman until they met a Rosie," Montague explained, adding that these mothers instilled in their daughters the freedom to seek an education so they would not be forever dependent on their husband.
As America becomes "poorer," Montague describes how  women working in the war hastily learned about rationing and conservation. At a time when nylons represented the norm, ladies suddenly found themselves confronted with the prospect of baring legs.  Since nylon went to make parachutes, women donned creative "hose." They splattered pancake makeup on their legs and drew a seam with a black marker, Montague said. Other examples of conservation were using  baking soda to brush teeth and recycling cooking grease weekly at the market. "The government did not tell what happened to  the grease, but they used it to make explosives."
Women who entered the  war workforce did so with   sacrifices, such as walking to work in the dark and walking home after the sun went down. Much like the legacy of coal miners, some of the dedicated working women of WW II did not see daylight during the winter.
Men went to war knowing nothing about soldering. Women entered the workplace knowing nothing about (for instance) welding, Montague said. But, they were taught the importance of a perfect weld. The bolt could come loose and a plane crash.
"If you did a poor job you threatened American lives… missing a rivet might tear a wing."
The work ethic legacy must be conveyed to 21st Century women. "Back then [the enemy] was good versus evil, today the enemy has something to do with our society being lax. People do not know what work is." Montague added that today's women "don't know what others did to give them a chance (at success)."
Not unlike nuclear workers and those working at weapons sites during the Cold War, the women were generally not told about the type of classified work they were completing. Montague told of former Rosies putting their hands in benzene and crawling on their backs.
Although not condoning the lack of protections, the war itself commanded a win at all cost and don't ask about the details way of thinking.
When she first started raising funds for Rosie memorials, the big defense contractors --- Lockheed, Boeing , Continental Motors , etc. --- wanted nothing to do with preserving memories. Some claimed their records had been destroyed. Hinting that major contractors worry about potential wartime liabilities, Montague spends 20% of the time working on  "fund raising" aspects of the mission which flow directly to the overall  project.  Her goal is a national remembrance by Thanksgiving, that meaningfully conveys "giving thanks to a Rosie."
But, "there's not much time," she said.  Instead of spending  time knocking on doors for contributions, she'd rather to be doing "a better job organizing (the events and interacting with the women)  so no matter where you are, you can get to know a Rosie," she said.
Despite limited funds and a small staff, Montague and others have accomplished Herculean tasks in the last four years. "Our accomplishments (i.e. work done with successful outcomes) are far more than any other organization that I know of, including those with full staff." Parades, events, or gatherings cost money, including the planned Huntington dedication which involves bringing dignitaries to Huntington.  Personally, she donates nearly half of her own meager income to the organization and has not taken a vacation. She'd like to find more people and corporate supporters with funds, passion and time to add more achievements such as the 150 unit  parade in Brunswick , Maryland, which lasted two-and-a-half hours and drew more spectators than the town's population.
Comments powered by

Disqus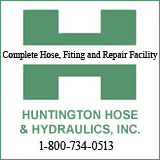 St. Joseph Catholic School
Pre-K through 7th Grade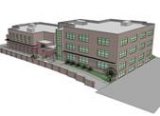 Enrolling Now for 2012-2013!
Call 304-522-2644 for further information