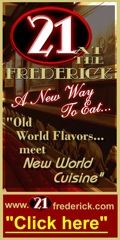 Baseball Heads to Radford for Weekend Series
Game times/probable starters:
Friday, 3:30 p.m. RHP Chase Boster (1-2, 3.75) vs. RHP Tyler Costello (2-2, 4.50)
Saturday, 1 p.m. DH LHP Alex Thackston (0-0, 3.46) vs. LHP Michael Boyle (2-1, 3.60) RHP Michael Taylor (2-1, 0.71) vs. LHP Mitchell MacKeith (0-0, 3.00)
Sunday, 1 p.m. TBA vs. RHP Keith Fritz (1-2, 4.95)
Marshall (9-10) holds a 4-3 advantage in the all-time series with Radford but has been winless in the previous three meetings.  In the final midweek game of last season, Radford pushed five runs across in the first two innings en route to an 8-2 victory in Beckley.  Marshall's Andrew Dundon was 2-for-4 in the loss.
Marshall is 2-0 against the Highlanders in Radford. 
Friday's series opener will be the first meeting between the two schools at Radford's year-old RU Baseball Stadium.
Radford (10-9, 2-1 Big South) returns only three hitters from the lineup that handed Marshall its final nonconference loss of the season in 2012.  RU second baseman Josh Gardiner, one of six Highlanders with a hit against MU last season, bats .316 three games into Radford's conference schedule and ranks second on the team to shortstop Jeff Kemp (.371).
Marshall's Dundon counters the Radford middle infield with a team-best .349 average of his own.  Dundon has been the Thundering Herd's hitting leader since a 2-for-3 performance at USC Upstate on March 1 saw his average rise to .375.
Marshall enters the week with back-to-back wins under its belt, the latter of which came Tuesday night in an 8-0 pasting of rival West Virginia.  The Herd had eight players claim hits in the shutout.
In Radford's last time out, the Highlanders clawed back from a 5-2 ninth-inning deficit to George Mason only to fall 5-4, leaving the go-ahead run stranded at second.  Before that, Radford took two out of three from VMI in the teams' conference opener. 
Conference USA action begins this weekend for Marshall's eight league opponents.
All four games of the series against Radford can be tracked via live stats.  Links are available through HerdZone.com.
Comments powered by

Disqus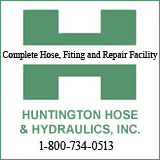 St. Joseph Catholic School
Pre-K through 7th Grade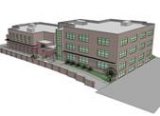 Enrolling Now for 2012-2013!
Call 304-522-2644 for further information