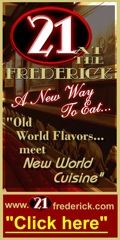 Most read
Ohio Prisoner Ran WV/Detroit Drug Conspiracy from Jail Cell
During the course of the conspiracy that spanned more than two years, Brooks, while incarcerated in Ohio for a previous drug conviction, arranged the delivery of prescription pills from Detroit to West Virginia.  Trial testimony established that Brooks and his organization were responsible for distributing over $1,000,000 worth of illegal pills in southern West Virginia.   The sentence imposed today will run consecutive to the sentence Brooks is serving in Ohio. 
The successful prosecution of Brooks and others in his organization was due to the cooperative efforts of agents of the Drug Enforcement Administration and the Wood County Sheriff's Department.
This case was prosecuted as part of an ongoing effort led by the United States Attorney's Office for the Southern District of West Virginia to combat the illicit sale and misuse of prescription drugs and heroin.  The U.S. Attorney's Office, joined by federal, state and local law enforcement agencies, is committed to aggressively pursuing and shutting down illegal pill trafficking, eliminating open air drug markets, and curtailing the spread of opiate painkillers and heroin in communities across the Southern District. 
Comments powered by

Disqus