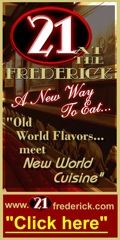 Former Detroit Man Receives Nine Years Prison for Heroin Distribution
In December 2013, a confidential police informant, under the supervision of detectives from the Charleston Police Department's Special Enforcement Unit, purchased heroin from Collins. The drug deal took place at the corner of Washington Street East and Thompson Street in Charleston. At the time of the transaction, Collins was on federal supervised release for a prior drug-trafficking offense.  At today's sentencing, Collins received eight years' imprisonment for the distribution conviction, plus another year for violating the terms of his supervised release.
The Charleston Police Department conducted the investigation.  Assistant United States Attorney Jennifer Rada Herrald was in charge of the prosecution.
This case is being prosecuted as part of an ongoing effort led by the United States Attorney's Office for the Southern District of West Virginia to combat the illicit sale and misuse of prescription drugs and heroin. The U.S. Attorney's Office, joined by federal, state and local law enforcement agencies, is committed to aggressively pursuing and shutting down illegal pill trafficking, eliminating open air drug markets, and curtailing the spread of opiate painkillers and heroin in communities across the Southern District.
Comments powered by

Disqus